.London, one of the biggest geo New gTLDs, entered general availability yesterday Tuesday the 9th of September. .London got 12,423 new domain name registrations on it's first day. .London also had 22,633 domains from it's priority program and sunrise. So the today's zone file update brings the total number of registered .London domains to 35,056.
This makes .London the most successful New gTLD launch to date but it was not as great as everybody was expecting. I was expecting a number well above 50,000 even without the priority program domain names.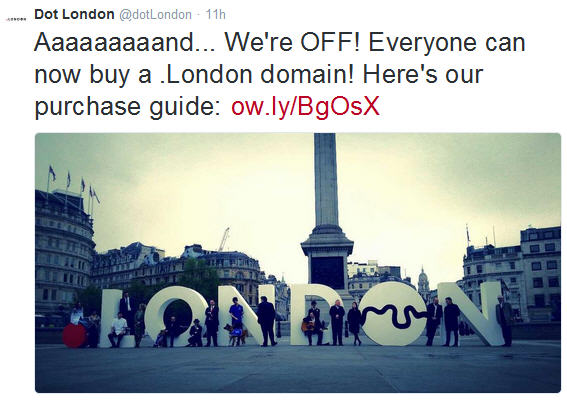 .Berlin had 31,956 domains after it's first day but it was offering free domains to residents. .Club, that is the only of the top 3 New gTLDs that hasn't offered any free domains, had a first day with 25,781 domains while .在线 (Dot Chinese Online) had 29,723 domains.
.London is now ranked as the 11th New gTLD in terms of domain name registrations.
Furthermore the domain names with more than 1 applicant in the priority program have not yet started to be allocated. Names where there remained more than one applicant with the same priority will go to auction. Auctions should run in a few weeks. The auction will then take the form of a private and closed auction via an online platform. Several domains are going to be allocated after all the auctions are over. I wonder what this number is.
(I am always comparing the same first hours from their 1st day for all New gTLDs. The hours between General Availability and the first zone files update.)