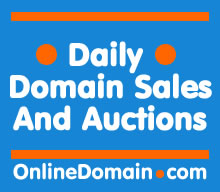 Still working on the 3 deals I have been writing about for the whole week. I got the wire transfer for the first sale so I can share the name. It was AttitudeGroup.com and was sold to the owner of the domain AttitudeGrp.com. When I was researching who the buyer was I couldn't believe my eyes when I saw their current domain name. I would never have guessed it in a million years.
This is from their twitter account: "The Attitude Group is a brand identity management firm specializing in Social Media Management, Web/Mobile Design/Programming, SEO, PR, Marketing and Analytics."
I am glad they understood how bad their domain name was and decided to upgrade. Seriously if you are a brand identity management firm you simply can't afford to have your business website on a domain like AttitudeGrp.com. The domain was sold for $4,000 using escrow.com.
The buyer of the 3rd domain name is still MIA. She is now following me on Twitter but will not return an email. I guess she will be reading this now.
What do you think of the new daily post? Click here to see this week's reports.
I think that the deal of the day was LeonardoDaVinci.com that was auctioned for $4,331. This is truly a great domain name.
Here are yesterday's domain sales and auctions:
Sedo Domain Sales:
qbg.com $12,000
campings.co.uk 5,000 GBP
passfotos.de 4,165 EUR
valcomp.ru 2,500 EUR
scware.com $1,500

Namejet Domain Auctions:
savings.net $7,500
leonardodavinci.com $4,331
bedirect.com $3,600
salary.net $2,300
lawmedia.com $1,700
almal.com $1,666
macas.com $1,452
arber.com $1,420
ewash.com $1,400
htme.com $670
baseballrace.com $470
objectfx.com $415
nvrm.org $371
rnop.com $360
knln.com $280
pecosrio.com $241
Snapnames Domain Auctions:
towingservices.com $2,039
buycondoms.com $1,861
thebrogan.org $385.00

Go Daddy Expired Domain Auctions:

| | |
| --- | --- |
| obconline.com | $2,024 |
| claimconsultants.com | $1,551 |
| saivus.org | $1,525 |
| intris.com | $960 |
| probooks.com | $898 |
| theit.com | $898 |
| 46688.com | $802 |
| mobiletvshows.com | $775 |
| northernitaly.com | $720 |
| cashforjunkers.com | $709 |
| hospitalshipbritannic.com | $660 |
| lloydmedia.com | $514 |
| sonicswap.com | $510 |
| gaming-host.info | $498 |
| childhealthandeducation.com | $406 |
| brandeasy.com | $406 |
| 91008.com | $406 |
| workforcemanagment.com | $405 |
| wptr.co | $400 |
| anzacday.biz | $395 |
| gsecurity.com | $335 |
| 173075.com | $324 |
| yeshuv.org | $320 |
| utahshootingsports.com | $315 |
| sidenotes.com | $315 |
| lawfirmleads.com | $312 |
| indiepublic.com | $308 |
| stupidcalculations.com | $305 |
| gamblingwiththegoodlife.com | $305 |
| zeitgeistguatemala.com | $304 |
| zasha.com | $302 |
| freemonee.com | $285 |
| patternsforcrochets.info | $285 |
| interllectual.com | $277 |
| internex.net | $227 |
| filmesbrasil.net | $226 |
| infoseclabs.com | $225 |
| planet-iran.com | $223 |
| 80569.com | $210 |
| academicintegrityseminar.com | $206 |
| spocp.org | $203 |
| mymiddle-earth.net | $201 |
| hit-parade.org | $200 |
| 60291.com | $195 |
| 63092.com | $193 |
| 89302.com | $185 |
| 25391.com | $182 |
| fullytop10games.net | $178 |
| bmaamissions.org | $172 |
| dailyshizzle.com | $171 |
| markbrandenburg.com | $170 |
| utwitbook.com | $168 |
| mdi-nh.org | $168 |
| dolphinplaces.com | $158 |
| gunvip.net | $156 |
| autismgames.com | $155 |
| horwathmak.com | $155 |
| optravel.org | $150 |
| rczk.com | $150 |
| prepareforbootcamp.com | $142 |
| hdwallpaperbackgrounds.net | $140 |
| 06003.com | $139 |
| vivanaaustralia.com | $130 |
| perfectfitonline.com | $130 |
| beamedtech.com | $130 |
| lab-studio.com | $127 |
| myanmartunes.com | $126 |
| hongkongbuffetnm.com | $126 |
| forcedmatrix.info | $125 |
| jobsearchrx.com | $125 |
| touchedbycancermagazine.com | $125 |
| portlandcraftcocktails.com | $121 |
| zillr.com | $121 |
| blackwatercapital.com | $120 |
| blbu.com | $115 |
| dvd2dvd.org | $115 |
| colors-by-nature.com | $114 |
| believeallthings.com | $111 |
| huslbarrister.com | $106 |
| loveofdiagrams.com | $106 |
| swwisa.net | $106 |
| sagews.com | $105 |
| legacymarketinggroupinc.com | $105 |
| nyseo.com | $101 |
| frasierx.net | $101 |
DropCatch Dropped Auctions:
341111.com $310
71265.com $113
Costy.com $420
DjangOplugAbles.com $114
DuoServices.com $174

Flippa Domain Auctions:
OrlandoTravel.com $3,600
WebsitesBuilding.com $1,000
BSS.COM $14,600 (reserve not met)
Baguette.com $2,500 (reserve not met)
worldexchange.com $1,100 (reserve not met)
FreeInstrumentals.com $1,000 (reserve not met)