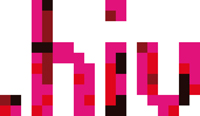 .HIV New gTLD enters general availability today with a registration/renewal fee of about $200 or more and with a charity model I just don't understand how it will work.
.HIV registration fees vary wildly depending on what registrar you are using. Prices start at $189 and go up to $350. You can find a list of registrars and the registration prices here. For example Name.com is selling .hiv domains at $197 per year.
The .HIV registry is running a founder's program and has already some active websites such as sport.hiv that is the website of the Federation of Gay games. I visited the website and before reaching the website I encountered a small counter with the total donations so far:

.HIV describes its string as a charity New gTLD and here is how the donation model is going to work according to the registry:
A .hiv domain makes helping easy: For every visit on .hiv, dotHIV rewards your website visitors with a small donation to HIV project work. .hiv websites can offer new content, e.g. related to HIV treatment and care. Or just forward to an already existing corporate or personal homepage. Using a .hiv domain as an entrance door to your website is a sign of solidarity with the fight against AIDS. It's like wearing a digital Red Ribbon.

To make the micro donation work, you will need to include a .hiv clickcounter on your website. After registering your .hiv domain with your favourite registrar, you will receive an invitation to dotHIV's customer portal. It only takes 10 minutes to chose your preferred clickcounter and integrate it on your .hiv website.
I just don't get how this charity model is going to work but maybe I just don't get any of the charities that don't give nearly 100% of the donated money to the cause they are supporting. I have heard that some charities give out maybe 30% at the most of the funds that are donated to their cause. From what I have read with .hiv this seems to be the case here.
I have written about this before back in 2012 here. I explained why the business model will not work and I ended with this:
I don't see .hiv surviving the first couple of years. .hiv will need 10k registrations at $100 a pop per year just to break even. I don't see that happening. Sorry but I don't see .hiv surviving more than 2 years if it doesn't get external funding. And getting funding defeats the purpose of the .hiv gTLD. Except if their only purpose is to bring HIV and AIDS awareness… The idea may have looked good to some people but at this cost, fierce competition and no sustainable future, I have to say no to .hiv.
Finally the .HIV registry has set aside some premium domains:
Some .hiv domain names will be more popular than others: Words that are easy to remember and people already search for online, or web address with a special importance within our field of work.

Think of:

treatment.hiv
conference.hiv
hometest.hiv
positive.hiv
charity.hiv

We have set aside a list of these premium names, to make sure they reach the right hands, are used under a specific policy framework and are sold according to their value. Like this we will be able to add additional quality to the .hiv namespace and secure even more funds to support HIV project work.