Do we really need an .hiv new gTLD? No, we don't! Sorry.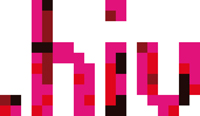 DotHIV had collected funding of over $470,000 at the time of submitting the new gTLD application. I am sure they have spend and will spend a lot more until the launch. Is this the best way to spend 500k+ USD in order to help the HIV cause?
The cost of a new gTLD is going to be more than 1M USD just to get it off the ground for the first year. The administrative and operational costs are going to be there year in, year out. Here is a rough estimation of the cost:
ICANN Application Fee: $185,000
Consulting (application, legal): $150,000
ICANN Fee: $25,000 per year
Registry Back End: $50,000+ per year
Various administrative, operational, marketing, etc. costs: $1,000,000 per year
What is the point of the new gTLD .hiv when there is going to be a .charity and a .health? There is also a new gTLD coming that is for Non-Governmental Organizations: .ngo. And of course there is the .org old timer that is still the de facto extension for all charity and health organizations and charities.
Do we really need such specialization in new gTLDs? .cancerresearch seriously? Do we need a .heart? What about having a new gTLD for every disease and charity cause? I support cancer and hiv research and all medical research but give me a break. These gTLDs are simply a waste of funds and resources.
Sedo announced today a partnership with new gTLD registry to support .HIV domains. Please note that Sedo is offering its services at a reduced cost, not free. Here is part of the press release:
Among other roles, Sedo is helping dotHIV by appraising and auctioning premium .hiv domains, supporting preregistrations for people and organizations wishing to reserve names before the official launch, and evaluating the entire .hiv namespace to ensure that important .hiv domain names reach the best end users.

By offering its services at a significantly reduced cost, Sedo is helping dotHIV's mission of contributing a majority of its revenue to projects and initiatives that fight HIV/AIDS. More than 70 percent of the registry's revenue – with an ultimate goal of at least 80 percent – will be distributed to relevant charities. The remaining funds will be used to finance registry operations, manage donation distribution and raise awareness of the digital red ribbon as a means for the world to beat AIDS together.
I am sorry but auctioning .hiv domains seems a bit odd to me. Most of the very few "end-users" involved will be non-profit organizations and charities. So they are going to "donate" 100% of their funds in order to distribute 70% to charity? Even if there are a few pharmaceutical companies bidding, again it would be more efficient to just donate the money directly to charity. There are only a handful of "premium" .hiv domains and once these are auctioned off demand will tank.
I am saying this because I don't see .hiv surviving the first couple of years. .hiv will need 10k registrations at $100 a pop per year just to break even. I don't see that happening. Sorry but I don't see .hiv surviving more than 2 years if it doesn't get external funding. And getting funding defeats the purpose of the .hiv gTLD. Except if their only purpose is to bring HIV and AIDS awareness… The idea may have looked good to some people but at this cost, fierce competition and no sustainable future, I have to say no to .hiv.