A couple of weeks back I wrote about the Premium domains that are offered by Donuts with renewals that range from $1,000 up to $1,600 depending on the registrar and how these are only suitable for end-users. I coined the term Ultra Premiums for these domains.
Here are a few I found at that time:
find.domains at Enom.com $1040
asia.domains at Instra.com $1360
expired.domains at Name.com $1000
top.domains at UnitedDomains.com $999
Now I found an even more expensive domain name: Window.Glass
Window.Glass has a $5,499.99 renewal price at Go Daddy: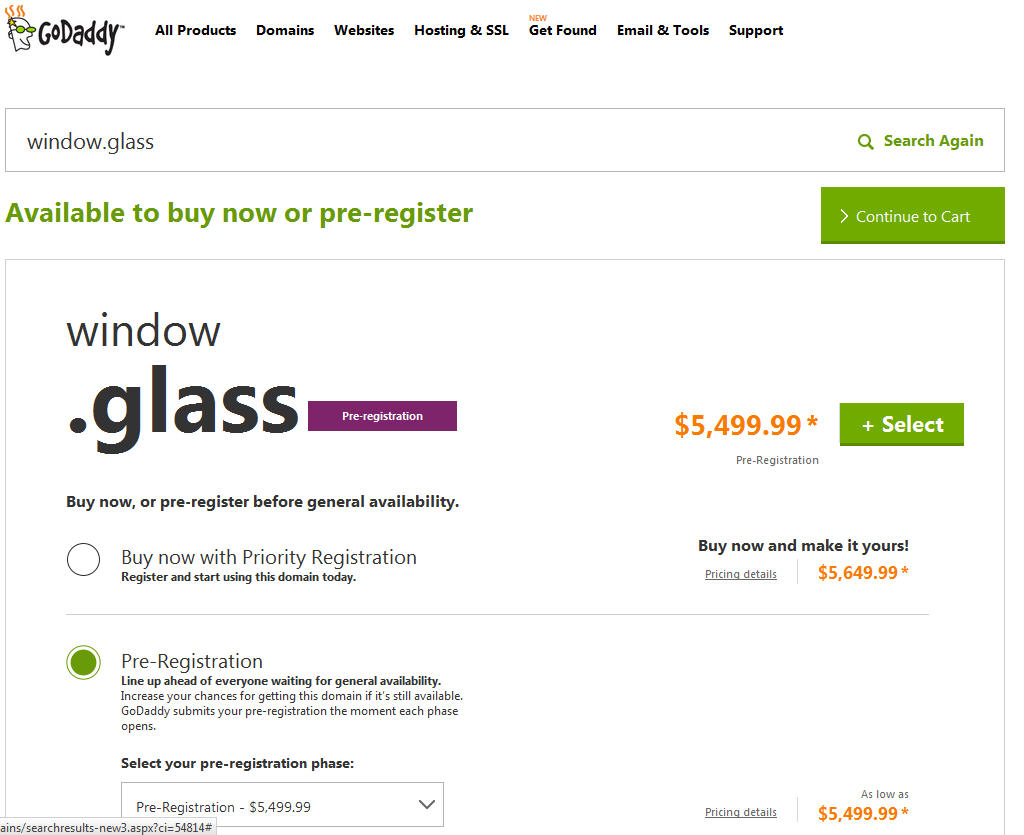 The renewal price is at $4,500 at 101domain.com and at $3,750 at Name.com. I estimate that the wholesale registry price is at about $3,000.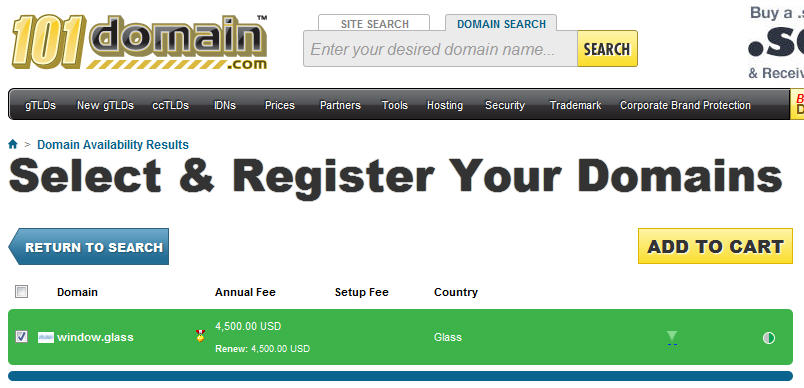 In case someone thinks that I am wrong, this is not EAP pricing. This is the regular renewal price for the domain name Window.Glass. I will coin the term "Insane" Premiums for this type of domains. I think that not even end-users will register a domain name at this price. Has anyone seen any more of these new gTLD domains?
Window.Glass is available. Anyone interested?