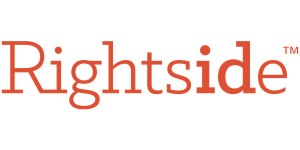 Drew MacPherson, Research Manager and head of the Premium Team at Rightside, tried to explain how Premium domains work at Rightside.
He admitted that new extension registries have confused buyers either they are domain investors or end users. But I think they have also confused registrars that are still struggling to keep up with all the different premium models.
I'll be one of the first to admit that new TLD registries didn't do themselves any favours with the variety of premium pricing models that were introduced to the market. To date, there have been at least three very distinct models, none of which exactly match the traditional aftermarket flow when it comes to buying and acquiring a premium domain. You have registries that price premiums with a high registration cost and a standard renewal. Other registries have premiums where the registration cost is higher than standard, and the renewal is as well. And some registries have self-registered domains they identify as premium in order to sell them more traditionally, via auction or a listing service like Sedo, Afternic, or Yumi.

It's pretty confusing.
He explained that Rightside has 2 basic types of Premium domains:
Premiums – Known internally at Rightside as Buy It Now (BIN) Premiums. Basically, premium means any domain that is higher than the standard cost. We have premiums with a wholesale price as low as $30, and others priced as high as $15,000. Out of our nearly one million premiums, 345,798 (or so) have a $30 or $60 price tag. Our BIN Premiums DO have Premium renewals. Some of our TLDs (.REVIEWS, .CONSULTING, and .ROCKS) have "'tiered"' premium renewals which means the renewal cost is higher than the standard cost, but lower than the registration cost. So a .REVIEWS premium that costs $1,000 wholesale will renew at $100. But other Rightside TLDs use a "flat" premium renewal—the renewal cost is the same as the registration cost. This has become a common model used by other gTLD registries as well as Rightside.
Platinums – Domains that are best of the best, and typically short, category killer keywords, domains like movie.reviews, watch.live or world.news. Our platinums have caused some confusion in the marketplace. A more accurate description for our platinums would be Make an Offer Premiums, since Rightside has always intended to negotiate the price for these valuable domains. We've sold platinums for over six figures, and others for less than $10,000, depending on the buyer's intended use for the domain. Savvy customers may have noticed these domains being shown with a $50,000 (or higher) price tag, or even being shown as unavailable depending on the registrar. For technical reasons, we had to apply a price to our platinums so that registrar partners could sell these domains. We continue to work with our partners to fully implement the Make an Offer experience like the one on Name.com, which you can see when searching for a platinum like seattle.attorney.
But that is basically 2 different types of "premiums" domains and "platinums" pricing really depends on the purchase negotiations. And the $50,000 registraion/renewal price tag doesn't do Rightside any favors!
So even though Rightside has 3 different types of premium domains they will introduce a new one in a few days with their new promotion. Don't get me wrong. I think that the new promotion is a step to the right direction for Rightside but it is nevertheless still very confusing in the long run. The upcoming premium promo will lock in a $10 wholesale renewal for the lifetime of the domain.
Drew MacPherson finally tried to clarify some of the misunderstandings and confusion they have noticed in blog comments and domain name forums about their premiums. Here are some common ones:
"All of Rightside's premiums have an annual renewal of $50,000."

Not quite. While our platinum domains technically have a price of $50,000 per year, 97.6% of our premiums are Buy It Now, and have a renewal that is equal to or less than the registration cost.

 "Nobody will pay $1,000+ a year for a domain."

We have sold more than 675 domains where the wholesale price and renewal was over $1,000.

 "End-users aren't interested in paying premium prices and/or premium renewals."

Based on a recent analysis of our premium registrations, we've concluded that more than 60% of our premium domains have been registered by end-users.

"All new TLD Premiums are garbage"

We've sold over $5,000,000 in premium domains, and April was our biggest month for premium sales. It's simplistic to dismiss everything in our premium inventory as garbage when there's a lot of evidence to the contrary … and all of these sales have occurred despite an overall lack of awareness that new TLDs even exist.
If it is confusing to domain investors that all they do is work with domain names then imagine how confusing it is for people trying to purchase a domain name, either from a domain investor, a registrar or from Rightside directly. That is if they realize they can contact Rightside and negotiate for a platinum domains a lower registration and renewal price than $50,000.
I still think that registries should have used just 2 types of premium domains:
The one where you pay a larger upfront registration fee and then all domains have the same regular renewal fee (like .club and Uniregistry)
The one where you pay the same for registration/renewals (like Donuts)
That is it. Anything else is bound to confuse everyone. I expect that some normalization will come in the next few years towards these 2 approaches.