Search.xxx has started offering ads on search pages. Websites like gay.xxx, that sold for $500,000 are already using the ad program. Ads are displayed on top of search results and on the right side of the search pages. I asked ICM Registry how someone can have an ad listed on search.xxx because I can't find any more information on the ad program. I am waiting for a reply.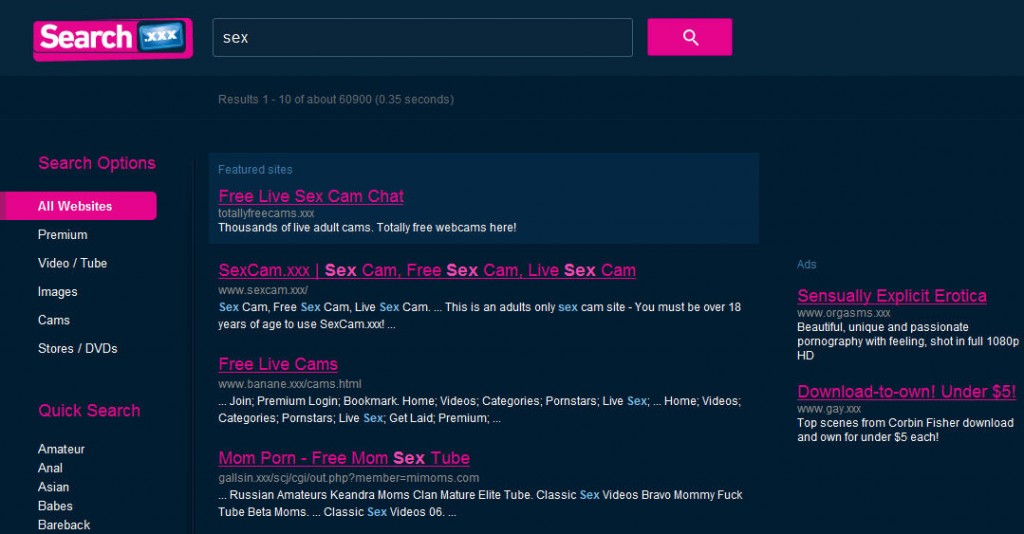 Search.xxx already offers 49 pre-set categories and selections based on popular surfing habits. Recent enhancements allow users to search specifically for premium websites, videos or tube sites, still images, cam sites, stores and DVDs. These options are now on top of the "Quick Search" options.
ICM Registry, the registry operator of .xxx, launched on September the 27th, a new search engine at Search.xxx dedicated to developed .XXX websites and .XXX content only.
Yesterday ICM Registry announced that over 1000 reserved domains are now priced and available for purchase.