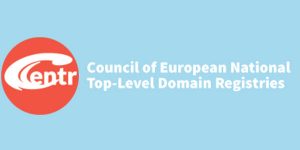 The CENTRstats Global TLD Report Edition 3/2022 has been published. It covers the global status and registration trends in all top-level domains (legacy gTLDs, new gTLDs and ccTLDs), with a specific focus on the European ccTLD market.
Highlights from the report:
The European market is estimated at 115 million domain registrations of which 58% are national ccTLDs, 31% .com and 11% other gTLDs.
Demand for European ccTLDs increased over Q3 2022 similar to the pattern last year and in the years prior to the pandemic. The demand ratio is currently being driven to some extent by a reduction in deletions (as opposed to a boost in new domain creations).
Median growth was 2.0% in the year to October 2022 (down from the 6 month average). The median renewal ratio has trended up to 84.7%.
Registrar (retail) prices of European ccTLD registrations have been increasing over the past 12 months, with a recently recorded median of 10.2 EUR (incl. tax) – up from 8.6 EUR 12 months prior.
The rate of parked domains and domains with no web content has remained stable over the quarter at 26% and 28% respectively. The proportion of domains which are used for developed web content is 46% of which 69% have forced https (SSL certificate) – up slightly from last quarter.
GLOBAL MARKET
---
July 2022 – The global market is estimated at 359 million domains (Jul 2022) with some 1,456 recorded TLDs with roughly 46% attributable to .com, 37% attributable to ccTLDs and the rest to all other gTLDs. The median 1 year growth rate of the top 300 largest TLDs (Global300) was 3.6% – down from its 6 month average. In other groups, rates were 1.9% for ccTLDs in the Asia Pacific region, 2.9% for ccTLDs in Europe and 5.0% in the top 300 gTLDs all of which are down on their 6 month average rates.
Click here to view the online, interactive report.