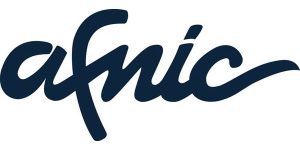 With 3,428,951 names in stock at 31 December 2019, the .fr gained 3.7% in 2019 with a net balance of 123,655 names. While slightly down on 2018 (+4.4%), this growth nonetheless remained well above that of the French domain name market as a whole.
A study of the popularity and reputation of .fr, conducted towards year-end by an independent polling institute (MV2), confirmed the positive image of the national TLD: 36.7% of people asked about the domain names they are familiar with mentioned the .fr as their first response, ahead of the .com (29.5%).
In February, Afnic and INPI (French National Industrial Property Institute) signed a partnership agreement aimed at facilitating processes for enterprise creators to file trademarks and register domain names at the same time. This joint educational effort represents an opportunity for both organisations to improve coordination of their actions aimed at improving the security of entrepreneurs' intellectual property.
The "Réussir-en.fr" [Succeed with .fr] support programme, with its practical workshop initiative Foliweb , deployed in partnership with Neocamino, continues to gain traction. More than 15,000 VSEs/SMEs took part in 2019, illustrating Afnic's tangible and practical contribution to the digital transformation.
In October, Afnic launched a variation of its platform Réussir-en.fr for young people aged 18-25, offering educational content, tutorials and advice to manage their online presence. This initiative to promote digital identity is reinforced by a partnership with the French federation of student associations (FFBDE – Fédération Française des Bureaux d'Étudiants) to train ambassadors to run workshops at schools and universities.
Afnic inaugurated a new sales rendezvous in 2019 entitled "Le Cercle des .marque" ["The BrandTLD Club"] which aims to promote dialogue between major brands using personalised TLDs and others looking to take the plunge before long. Run alongside our partner registrars, this first edition allowed us to showcase the dynamism and inventiveness of French brands that use TLDs (.sncf, .mma, .leclerc for example) and the interest of those that have not yet obtained their own TLD.
Key figures in 2019
Number of .fr domain names: +3.7%
Number of French Overseas TLDs .re (Reunion Island), .pm (Saint-Pierre and Miquelon), .tf (French Southern and Antarctic Territories), .wf (Wallis and Futuna), .yt (Mayotte): +5.5%.
New TLDs back-end managed by Afnic (.paris, .bzh, .alsace, .corsica, .mma, .ovh, .leclerc, .sncf, .lancaster, .total, .aquarelle, .bostik.): +2.4%.
Afnic total revenues 2019: over €17M (+4.7%).
176 projects supported by the Afnic Foundation for Digital Solidarity: and €3.87M allocated in 4 years.