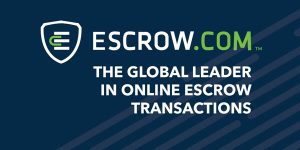 Escrow.com has just released today its Domain Investment Index Report for Q1 2020.
Here are some key findings from the Escrow.com report:
Domains prices grew from last quarter, with rocket growth for 4 character domain names.
Transacted domain names started off 2020 strongly, with a total amount of $85.85M.
The USA led Q1 2020 global domain sales at $70m, followed by the UK with $10.1M.
Q1 2020 domain names with content tripled the volume of Q4 2019, partly due to a surge in transactions of lower-priced domains.
Two to three number .com domains increased during Q1 2020 compared to the previous quarters over the past 17 years.
Escrow.com Domain Investment Index: Q1, 2020
Executive Summary
The Escrow.com Domain Investment Index for Q1 2020 provides insight into the domain name  market for the 2020 March quarter as compared to previous quarters.
The latest data from Escrow.com, the world's largest online escrow provider for Internet domain  names and a range of other items, shows price growth from last quarter with rocket growth for  4 character domain names.
NamesCon 2020
The Global Domain Economic Forum was held in Austin TX for the first time in late January and  remains the largest conference for the Domain Names industry. Escrow.com was proud to be a  Gold partner of the event supporting the industry and announcing the 2020 Master of Domains  winners, representing the 10 highest-grossing individual brokers in 2019. This year's class of  2020 include: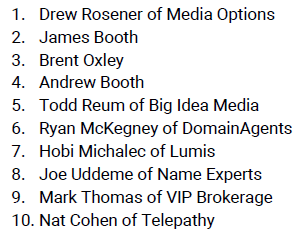 Total domain name transaction amount rises for the 4th straight quarter 
Transacted domain names started off 2020 strongly with a total amount of US$85.85 million at  Q1 on par with 2019 Q1.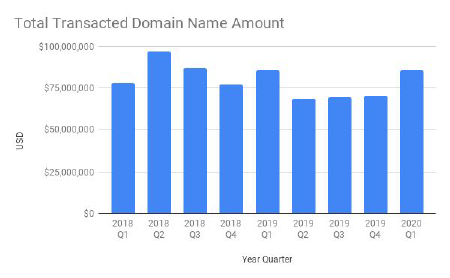 (Figure 1.0 Total transacted domain value in US Dollars for the fourth months ending March  2020. Source: Data acquired from Escrow.com)
Read the complete report here: Domain Stats Q1 2020.