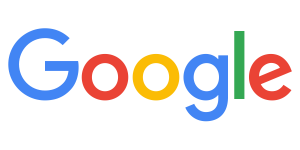 In early April Google made an announcement that it will be helping small and medium-sized businesses (SMBs) stay in touch with their customers during this challenging time with the coronavirus and covid-19 by giving them free ad credits on Google Ads.
"That's why we're giving our SMB customers worldwide $340 million in ad credits, which can be used towards future ad spend, until the end of 2020 across our Google Ads platforms. This is part of a larger commitment from Google to support SMBs, health organizations and governments, and health workers on the frontline of this global pandemic."
"Starting in late May, we will begin rolling out the ad credit in phases. Over the following months, eligible customers will be notified and will see the ad credit applied in their Google Ads account."
"The ad credit amount will vary by customer based on past Google Ads spend, and the country and currency where the business and Google Ads account is set up."
"This ad credit can be used throughout the year and must be used by 31st Dec 2020. After 31st Dec 2020, the ad credit expires and any unused portion will be removed from your Google Ads account."
Yesterday we learned that this is not entirely true!
Google gave additional information on eligibility criteria and ad credit details and it turns out that Google is ignoring many businesses and gives them ZERO ad credits.
So who is eligible for the ad credit?
Small and medium sized businesses globally, who have spent with a Google Ads account in ten out of twelve months of 2019, and in January and/or February of this year.
So many businesses that advertised on Google Ads will not be receiving anything because they didn't advertise on Google in 3 months or more in 2019.
But this means that almost all seasonal businesses that operate during a certain season are out!
This includes summer or winter vacation businesses, Christmas, Halloween, Easter, Black Friday and Cyber Monday related businesses, businesses selling food and/or fruit/vegetable products that are almost all seasonal, sporting events, and any other seasonal business you can think of like snow removal, boat rentrals, summer camps, pool cleaning, etc.
I have a client that owns one of the biggest theaters in Greece and they only advertise on Google 7 months every year: October to April. In the other 5 months the theater is simply closed. According to Google they don't deserve to receive any help even though they spend thousands of Euro every year.
Finally, in Greece about 25% of the businesses only operate during the summer. They will also receive no help from Google.
It seems that this help from Google will only go to a few select companies and most of the other businesses will be out on their own.