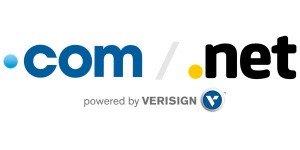 Last week, Verisign promised to not raise the .com prices (even though ICANN had not YET granted Verisign the permission to steal millions of dollars from the global economy by allowing 7% price increases for the next 4 years)  to "support" people and the community during the global COVID-19 crisis. (Yeah, like they even care…)
Today Verisign provided more detail about one of those actions, which, with the help of registrars, "will make it easier for domain name registrants worldwide to keep their domain names in the midst of this crisis". At least, this is what they say…
"Typically, when a domain name registration is deleted by a registrar, there is a period of time – before the name goes back into general availability – during which the person who registered the domain name, the registrant, can pay a one-time restore fee, in addition to the standard registration/renewal fee, to get it back. This helps protect registrants who may have let their domain names lapse accidentally."
Verisign is talking about the Redemption Fee that is charged when you want to renew an expired domain that is in the redemption period that lasts 30 days. This is after the domain is put on hold by the registrar. (typically for 15-30 days)
From April 2 through June 1, Verisign is waiving this restore fee for .com and .net domain names.
Verisign is actually waiving the wholesale restoration fee that they charge to registrars, so it is up to the registrars to pass the waiver to the registrants. Thy can choose not to.
"Ultimately registrars determine the price that registrants of domain names pay to restore deleted domain names, and based on initial feedback we've heard from some registrar partners, we are hopeful that by providing registrars with this complete waiver of the wholesale fee, they can extend a full waiver to their customers at the retail level."
So what Verisign did is give people an extra 30 days to renew their domains. So if they waive the restore fee until June 1st that means that a domain to be eligible must be already expired or must most likely expire in the next month as registrars usually put a domain on hold for 15-30 days (from 0 days but as long as 45 days) before it enters the redemption status.
Also if your domain has any value at all there is a 95% chance it will be auctioned before it even reaches the redemption status.
Thanks for nothing Verisign!