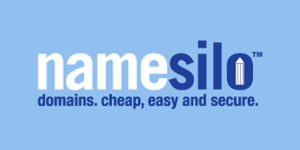 Namesilo will be launching a new domain back-ordering platform called Catch.Club.
Catch.Club, that has not yet launch, claims to be solving the problem of using dozens of registrar platforms for backordering domains?
No more multiple logins and different control panels which can cause delays and cost you money and customers. CATCH.CLUB is here to solve your problems. Our proprietary Backorder Platform will consolidate and make managing your backorders efficient and convenient. Capture domains across multiple popular catch services, manage your remote domains and participate in auctions across the web, all in one location.
At the beginning Catch.Club will support only .com but more nTLD and ccTLDs will be coming. My understanding is that there will be a pre-drop auction at Catch.Club that will then try to acquire the domain for use in the post-drop auction at each drop catching service. I don't think this will work:
When you place a proxy bid at CATCH.CLUB, we will use that amount as your maximum offer to win the domain on your behalf. If the domain is won at a lower price from our backorder partners, we will charge you the lower price plus a 20% service charge as well as the renewal cost for our registrar partner to renew your domain.
Also, be prepared to pay for the domain transfer to Namesilo and then you will be able to consolidate the domain to your favorite registrar. (if your favorite registrar is not Namesilo)
Restrictions
Since the caught domains are scattered through hundreds of registrars, we will manage the domain for you for the first 60 days. Then the domain will be delivered to your account for full control.
Domains can be managed via an A record in your CATCH.CLUB account directly, regardless of where the domain is registered after the catch.
Whois will be updated automatically 66 days after the domain delivery. For the first 60 days we will run trustee service for your domain.
All restrictions are removed from your domain 66 days after delivery when the domain is added to your account at our registrar partner.
This service doesn't seem very simple to use and adds an unnecessary waiting period. All this while you don't actually have complete control over the domain for the first 66 days. Maybe Namesilo needs to rethink some of the functionality.