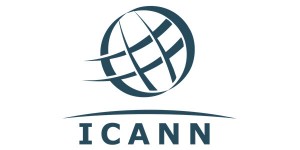 David Olive, Senior Vice President, Policy Development Support published a blog post called "Public Comment Guidelines for the ICANN Organization".
There was not obvious reason for David to write this post now as no discussion has been made on changing the ICANN bylaws or how Comment Periods work.
I am pretty certain that ICANN is not too happy with the 3,200 comments about the .org renewal that ICANN's Ombudsman called SPAM and the (deserved) criticism ICANN received in the comments and for subsequently ignoring these comments.
This post is ICANN informing us that they will bury the comment periods as much as they can.
So not only they will not be collecting any feedback from announcements, blog posts, social media campaigns, regional newsletters, and mailing lists but ICANN thinks "There may be circumstances where an alternative to Public Comment may be more appropriate. Alternative mechanisms include consultations or surveys for more targeted audiences and must be approved by ICANN org executive team members.".
David ends the post informing us that more changes are coming to Comment Periods in the near future:
"As ICANN evolves, the Public Comment process will adapt as well. The Public Comment team has been working with the Information Transparency Initiative team to develop an improved Public Comment feature based on input from the ICANN community. We look forward to testing it in early 2020."
I guess the Comment Period changes will not get a Comment Period, will they?
So ICANN will try and kill future comment periods as much as they can.
Here is one single excerpt from the ICANN Bylaws on how ICANN Comment Periods should be really working on Specific Reviews (Under ARTICLE 4 ACCOUNTABILITY AND REVIEW):
"At least one draft report of the review team shall be posted on the Website for public review and comment. The review team must consider the public comments received in response to any posted draft report and shall amend the report as the review team deems appropriate and in the public interest before submitting its final report to the Board. The final report should include an explanation of how public comments were considered as well as a summary of changes made in response to public comments."