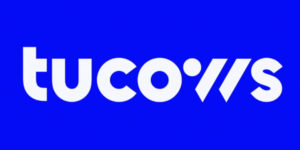 Tucows rebranded on Friday getting a new logo, new site and a new look.
Tucows owns OpenSRS, Enom, EPAG, Hover and Ascio and is the second largest domain registrar in the world by volume and also runs Ting.
Maybe now it is time to redesign Enom (that Tucows bought from Rightside in 2017) that hasn't been updated in the past 15+ years.
Here is the Tucows rebrand video:
(BTW a redesign goes well beyond a new logo. I don't understand why the video above was not uploaded in the Tucows YouTube channel and I had to search for the Tucows Vimeo channel so I could share it here. The new Tucows website only has a link to the Youtube channel that hasn't been used in the past year.)
Tucows also had a rebrand party to celebrate: