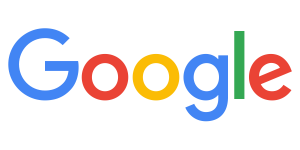 Google is evolving the "nofollow" tag by introducing 2 new link attributes – "sponsored" and "ugc". These are 2 new ways to identify the nature of links.
All will now work as hints about which links Google Search should consider or exclude for ranking purposes.

Nearly 15 years ago, the nofollow attribute was introduced as a means to help fight comment spam. It also quickly became one of Google's recommended methods for flagging advertising-related or sponsored links.
The 2 new link attributes that provide webmasters with additional ways to identify to Google Search the nature of particular links along with nofollow, are summarized below:
| | |
| --- | --- |
| rel="sponsored" | Use the sponsored attribute to identify links on your site that were created as part of advertisements, sponsorships or other compensation agreements. |
| rel="ugc" | UGC stands for User Generated Content, and the ugc attribute value is recommended for links within user generated content, such as comments and forum posts. |
| rel="nofollow" | Use this attribute for cases where you want to link to a page but don't want to imply any type of endorsement, including passing along ranking credit to another page. |
When nofollow was introduced, Google would not count any link marked this way as a signal to use within its search algorithms. This has now changed. All the link attributes — sponsored, UGC and nofollow — are treated as hints about which links to consider or exclude within Search.
By shifting to a hint model, Google is no longer losing this important information, while still allowing site owners to indicate that some links shouldn't be given the weight of a first-party endorsement.
If you use nofollow now as a way to block sponsored links, or to signify that you don't vouch for a page you link to, that will continue to be supported. There's absolutely no need to change any nofollow links that you already have.
You can also use more than one rel value on a link. For example, rel="ugc sponsored" is a perfectly valid attribute and it is also valid to use nofollow with the new attributes — such as rel="nofollow ugc" — if you wish to be backwards-compatible with services that don't support the new attributes.
If you want to avoid a possible link scheme action, use rel="sponsored" or rel="nofollow" to flag sponsored links. Google prefers the use of "sponsored," but either is fine and will be treated the same, for this purpose.
All the link attributes, sponsored, ugc and nofollow, now work today as hints for Google to incorporate for ranking purposes. For crawling and indexing purposes, nofollow will become a hint as of March 1, 2020. Those depending on nofollow solely to block a page from being indexed (which was never recommended) should use one of the much more robust mechanisms listed on our Learn how to block URLs from Google help page.