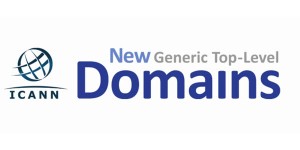 The sale of the domain name Free.Games was reported on Wednesday. The domain was sold by WebQuest for $335,000.
The buyer is not yet known as the domain name is under whois privacy and nameservers have not been updated yet.
Some people wondered what the purchase price was.
So I did some digging and this is what I found.
The .Game extension, from then Rightside now Donuts,entered general availability on 21st of September 2016. The extension entered the Early Access Period (EAP) a week before that, on the 14th.
The domain was registered on the 12th of September. So what happened here?
The domain was most likely acquired by a direct deal between WebQuest and the Rightside registry.
The domain was registry reserved meaning that it wasn't going to be available on the EAP anyway. These are some of the best domains that Donuts kept for direct deals.
This is what whois who on Free.Games on August 31st according to domaintools.com.
"This name is reserved by the Registry in accordance with ICANN Policy. This premium domain is available for purchase. If you would like to make an offer, please contact platinums@rightside.co."
So if we consider that the first day of EAP costs about $12,000 in retail and that the domain has a low renewal rate of about $40 then we can only assume that this was at least a mid 5-figure purchase.
(Usually when paying a large sum upfront you can negotiate a better renewal price with the registry.)
.Games is not a very popular extension with only 17,115 domain registered according to Namestat.org.
There have been in total 8 sales of .games domains reported on Sold.Domains. Most were pretty cheap with the exception of video.games that was sold from the Rightside in 2017 for a reported $183,000. The buyer of video.games has not done anything with it yet.
Free.Games is now the highest sold New gTLD domain for 2019 according to Sold.Domains. See here the top 20 New gTLD sold domains of 2019.
Free.Games is ranked number 4 of the all time New gTLD sales.