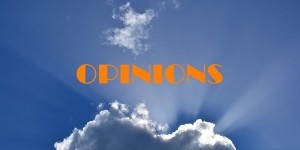 Kevin Murphy wrote a blog post "ICA rallies the troops to defeat .org price hikes. It won't work" that mentioned a few opinions that I don't agree with.
Kevin said that "the retail price of a .org (currently around $20 at GoDaddy, which has about a third of all .orgs) would be unlikely to rise to above the price of PIR-owned .ong and .ngo domains, which sell for $32 to $50 retail." and that "Such an increase might adversely affect a small number of very low-budget registrants, but the biggest impact will be felt by the big for-profit portfolio owners: domainers."
I don't agree. A price increase will affect everyone around the world. Domains are effectively a monopoly. This is the same as if web hosting cost went up 10 times. Think about that for a minute…
Here is my comment:
I am sorry Kevin but it is really shortsighted saying that companies that own a .org won't care if prices for .org rise from $10 to $50.
This is not about a single company. You are looking at the tree and losing the forest as we say in Greece.
It is about the whole effect this will have on the global economy no matter minuscule as it may seem now. How is such a huge price increase justified?
An increase of all domains (lets say about 200 million of legacy domains) from $10 to $100 would mean that an extra 180 BILLION dollars will go to just 4 companies over the next 10 years. 4 US companies. How is this justified?
Registrants now pay about 20 billion over 10 years.
They will have to pay 200 BILLION dollars!!!
Greece's gross domestic product is about 200 billion per year. We would love to take over these extensions and run a few servers around the world. This is free money.
Companies (and domainers that you so much like to include) have already paid thousands upon thousands of dollars for the rights of these .org domains.
Your $32 or $50 prices are truly random. It could be $100 or maybe $856 per year. If all price caps are eliminated then it would be really easy for these 4 companies to raise the prices to $100 or even higher.
Any price increase would effectively mean that Verisign or PIR would cease your domains and make you pay rent on them. This is domain name confiscation.
We are now paying an administrative fee to these companies. An administrative is pretty much set. New gtlds are paying $1 or less per domain.
Anything above $2 or $3 per year is already too expensive for the backend registries that Verisign, PIR, Afilias and Neustar truly are.