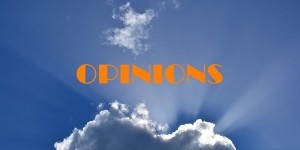 Reportedly, the domain name Bipartisan.com sold for $7,000 last week at Sedo.
I say reportedly as I don't know if the domain has been paid for. Bipartisan.com was on a regular public auction on Sedo with a single $7,000 bid. Maybe it was pushed to auction by the seller after it got that single bid. The domain has not been updated since July 2018. We will have to wait a few days to see if it was really sold.
But the main reason I write this post is to discuss this sale, the price and if similar domains can get sold or not at higher prices.
First of all, I think that a $7,000 price would be high a high price for a domain investor but since this was a Sedo auction (maybe pushed to auction) it is probably an end-user sale.
$7,000 for an end-user is probably a low price but I have no idea who would buy this domain in the first place. How can this be used and would its usage justify a higher price?
Maybe a factor that this bid was pushed to auction (so it would surely sell) was that the seller seems to own this domain since at least 2004 according to whois history from DomainTools.com. (Although the seller seems to have moved over the years from the Cayman islands to China and then to India!)
The same owner has Bipartisan.net and Bipartisan.org for quite a few years as well.
Andrew Alleman said "This is a huge political name that could be used by a political action committee or non-profit." but is it really a huge name?
I mean it is a fairly common used word in the political scene in the US but that doesn't say much.
Who would buy this domain? A political party probably would not. Would a political action committee or non-profit pay $50k? Probably not but $7k is not out of the question.
And what website can be built on this domain? A website about a certain bill or I don't know… I have been following US politics for quite a few years now but maybe I am missing something here.
I did a brief search and I only found one developed website with the term Bipartisan in it. The Bipartisan Policy Center is using bipartisanpolicy.org.
When I saw the sale of Hatred.com last year for $150,000 it actually made sense to me. But domains like Bipartisan.com seem very hard to sell.
People had a debate about my purchase of WithoutBorders.com but I think that domain is different as there are countless developed websites using that term both commercial and non-commercial.
What do you think?