Up until now webpages on WordPress.com get a unique *.wordpress.com address. WordPress announced you can now get free .blog subdomains on 28 .blog domain names the company reserved in the .blog New gTLD launch. In February 2018 the company announced this was coming but now it is live.
WordPress added 2 more domains in the previous list: data.blog and design.blog.
I have personally not used a subdomain to build a website since Yahoo Geocities back in the 90s and I don't recommend it to anyone looking to build a website.
Here are some details WordPress shared today:
What's a subdomain?
Glad you asked! This site's address is is blog.wordpress.com. Here, wordpress.com is the domain and blog is the subdomain.
Say your name is Molly and you're starting a food blog. The domain mollysfoodblog.wordpress.com — that is, the subdomain "mollysfoodblog" on wordpress.com — is already taken by someone. Or you're starting a website to offer tech advice; but there's already a site using techadvice.wordpress.com, drat!
Now you have more options: you can choose to use a free subdomain with a .blog address, like mollys.food.blog or advice.tech.blog. There's a list of popular .blog domains we've reserved just for this:
art.blog
business.blog
car.blog
code.blog
data.blog
design.blog
family.blog
fashion.blog
finance.blog
fitness.blog
food.blog
game.blog
health.blog
home.blog
law.blog
movie.blog
music.blog
news.blog
photo.blog
poetry.blog
politics.blog
school.blog
science.blog
sport.blog
tech.blog
travel.blog
video.blog
water.blog
These .blog subdomains work just like the regular wordpress.com subdomains — they don't expire, they're free to use for the lifetime of your site, and you can always replace them with a custom domain at any time.
How do I get one?
First, create your new site. In the first step of signup, we'll ask you about your goal for your site — select only the "Share ideas, experiences, updates, reviews, stories, videos, or photos" option. In our experience, the people who select this option generally find that a .blog subdomain fits their site well. Fill out the other fields as well, and click Continue.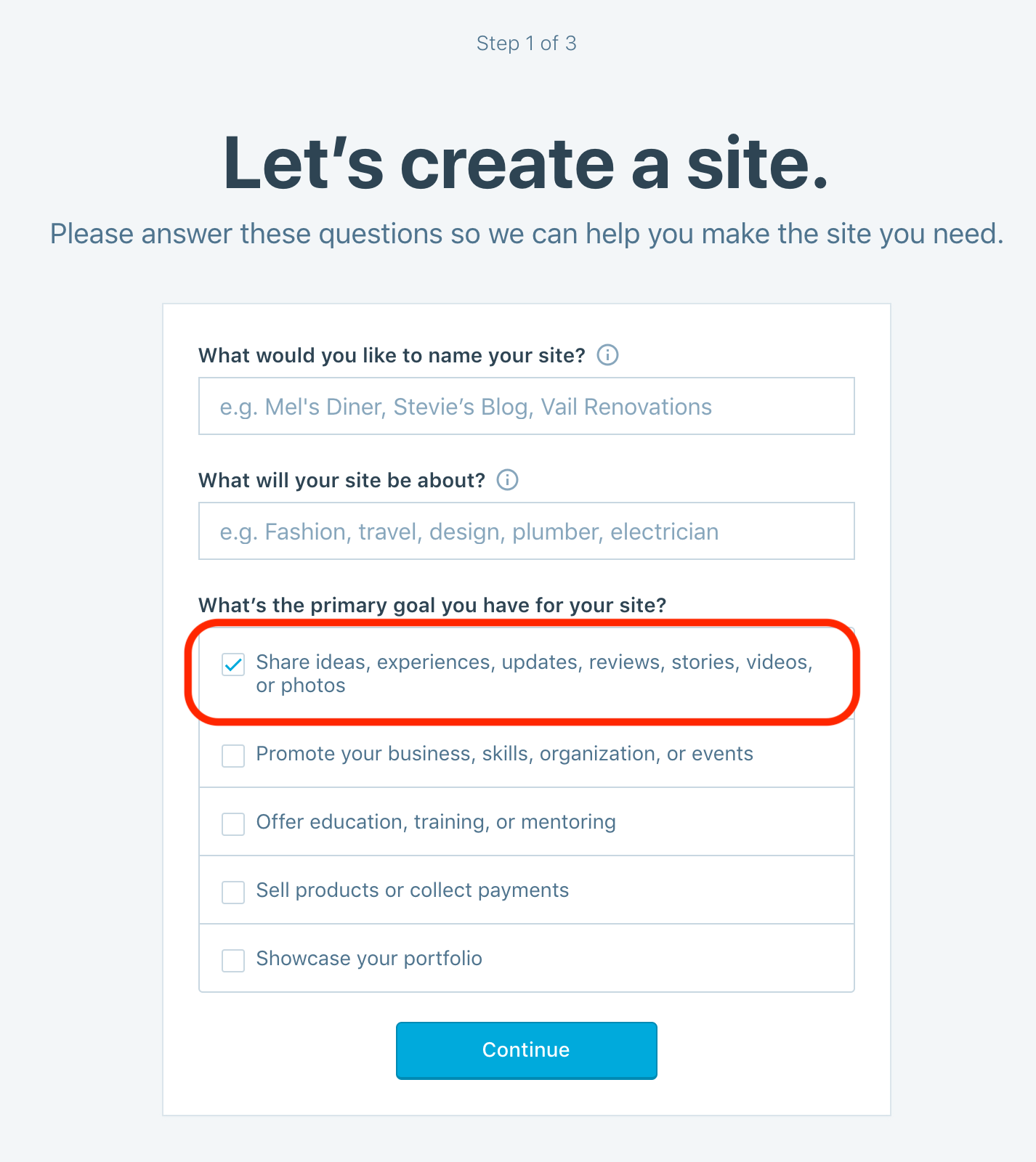 Now, in the next step when searching for a site address, you'll see a free option at the top of the list. We'll suggest a .blog subdomain related to the terms you entered in the first step. For example, if you searched for "Tech Advice," we might suggest advice.tech.blog as an address for your site.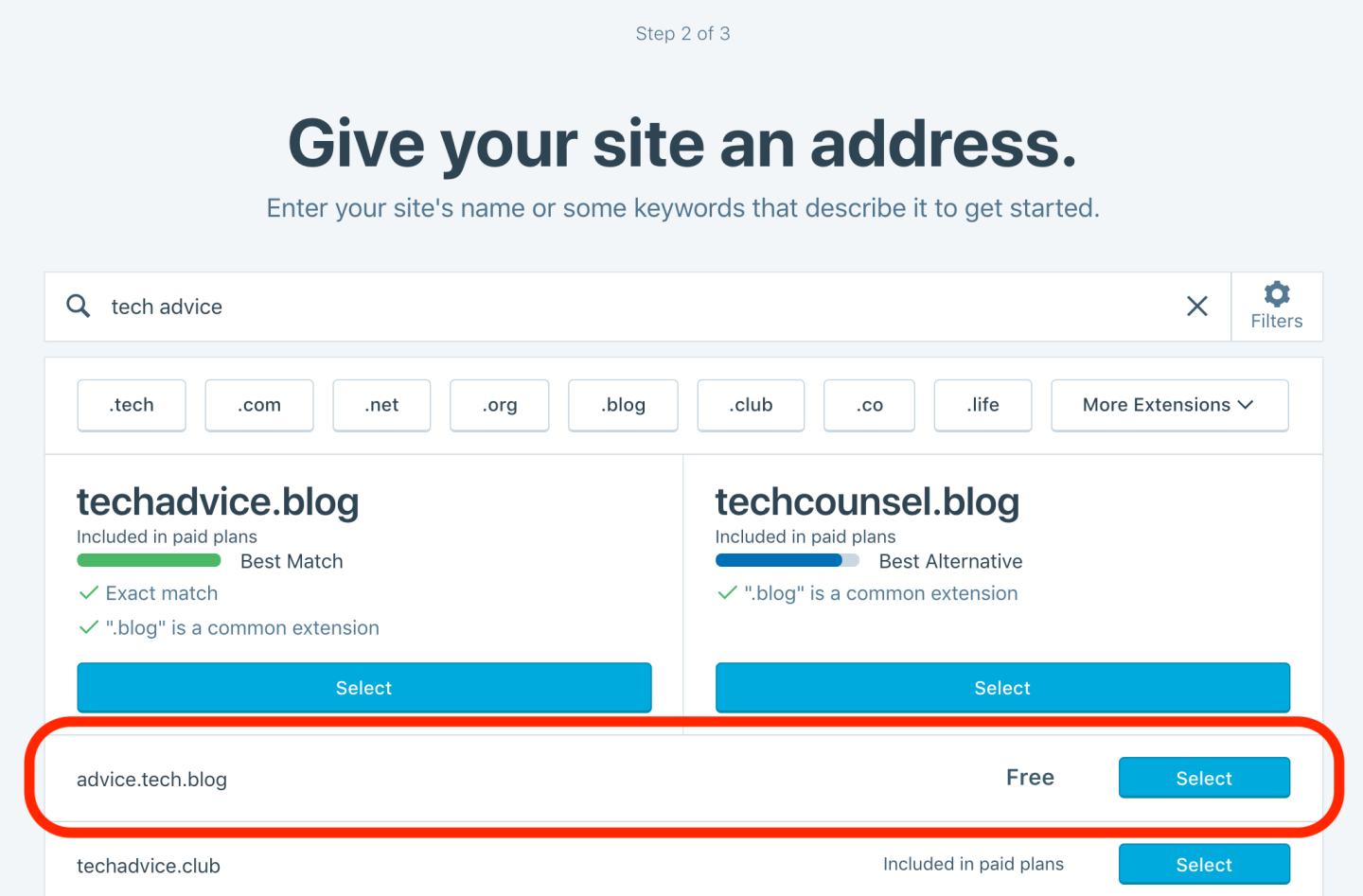 Click Select next to the address you choose, and you're all set,
Your new website and its perfect address are only a few clicks away. If you start a new site with a .blog subdomain, let us know in the comments! We'd love see what you create.