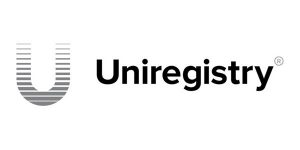 Uniregistry has recently pushed huge price increases on domain name registrations and renewals (including .com) to some of its customers.
The domain name registrar has quietly introduced "Domain Perks" that is a discount subscription system. My understanding is that this subscription system is set to replace the individual prices that each domain investor was quoted and assigned when they moved to Uniregistry. (or the standard prices if there was no negotiation)

The lowest volume level, for up to 250 domains registered with Uniregistry, has 3 different yearly subscription prices depending on the discount level and other "perks":
$108 per year
$144 per year
$180 per year
The prices quoted on the Uniregistry website are per month but they billed yearly so I calculated the yearly fee above.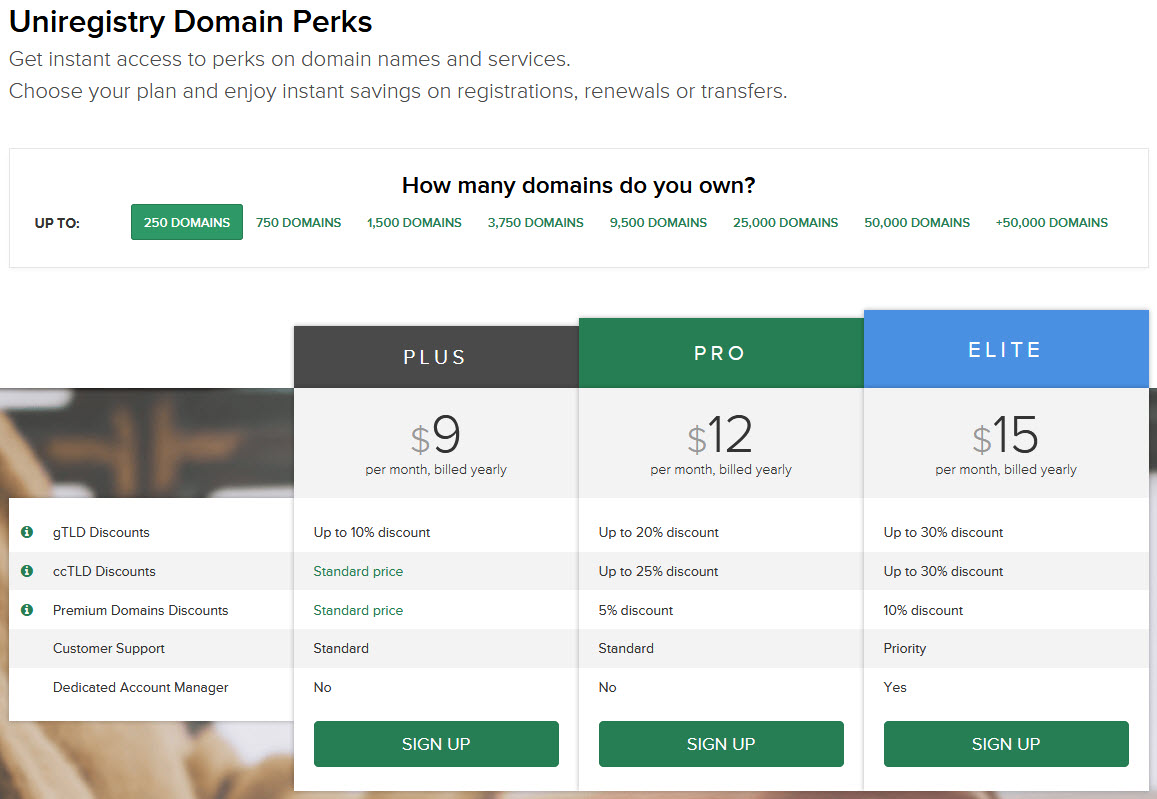 Each package gives you different discounts for gTLDs and ccTLDs, premium domain discounts, standard or priority support and a dedicated account manager or not.
Depending on how many domains you own and the subscription level the yearly price goes up to $2,628 (for up to 50,000 domains). There is custom pricing for domain portfolios larger than 50,000 domains but very few people in the world would be interested.
It seems that there has not been an official announcement to all Uniregistry customers. I had no idea "Domain Perks" existed before I was informed by a reader last week. Some customers with fewer than 1,000 domains received an email in late September informing them about the price increase:
Two days left to adjust your domain pricing. Act now. We are adjusting your domain pricing on September 30. Users are already paying less at Uniregistry than anywhere else, and you can keep paying less by simply starting a Domain Perks subscription.
The email didn't really talked about a price increase in domain name registrations and renewals but this is exactly what it is. Actually in most cases it is a HUGE price increase!
And not every customers with a small portfolio got this email. I currently only have 18 domains at Uniregistry and I didn't get an email and my prices have not changed/increased. But this is maybe of my current price level or my blogger status. If I go into my account at "Domain Perks" I see this:

The standard price showing in NOT my current .com pricing. I get $8.56 for .com registrations/renewals. The standard price showing for .com is $10.88. The other 3 prices depending on the subscription are:
$9.79 (plus)
$9.04 (pro)
$8.59 (elite)
But these prices don't include the yearly fee that will be distributed among the domains you have.
So if you have 250 domains you will get this final pricing for each domain (including the yearly fee):
$10.22 (plus)
$9.62 (pro)
$9.31 (elite)
If you have 750 domains you will get this final pricing for each domain (including the yearly fee):
$10.00 (plus)
$9.32 (pro)
$8.94 (elite)
BUT if you have a portfolio that is close to the volume levels the essential yearly .com rate goes up as the yearly fee is paid in full. Here is an example with 500 domains:
$10.10 (plus)
$9.47 (pro)
$9.12 (elite)
I don't remember ever having more 750 domains at Uniregistry so even at $8.94 this is a huge increase over my current price at $8.56 that I consider it pretty high as it is.
I made a calculation for 50,000 domains and the Elite level and I came up with the best .com price you can get in "Domain Perks": $8.64!!!
This is well above most of the Uniregistry competitors.
This seems like Uniregistry is driving small (and maybe bigger) customers away. Or the company is shooting itself in the foot once again. Wrong management and marketing decisions have created never-ending problems for both the Uniregistry registry and registrar.
I spoke with a domain investor with 500 domains and he is moving his domains to GoDaddy (which I don't use either because of various reasons). Maybe Uniregistry doesn't want to deal with smaller investors as their support is already suffering. A tweet during the weekend warned people about the Uniregistry non-existent weekend support.
Not sure if "Domain Perks" are going to be pushed in all Uniregistry customers in the future.
I think it is more than obvious that I have stopped using Uniregistry. I now have most of my domains at Epik.