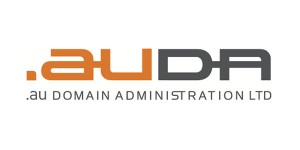 3.1 million .au domain names moved overnight from Neustar to Afilias, the new .au registry and domain name infrastructure.
.au Domain Administration Ltd CEO, Cameron Boardman, said the transition of the registry to Afilias Australia was a milestone in the development of Australia's digital economy.
Here is the announcement today:
The transition was completed on Sunday July 1, 2018, after six months of exhaustive planning and testing by auDA and Afilias working with the registrars who provide .au names to the public.
This followed a comprehensive expression of interest and tender conducted in 2017 to identify the registry operator of the .au namespace for the next 4 years from 1 July, 2018.
With the .au name space being an essential piece of national digital infrastructure, the new registry operator will help ensure the operational stability, security and integrity of the internet in Australia.
For .au users the new infrastructure will see a national network of DNS nodes across the country which will see faster response times, increased resilience and increased security.
As part of the new registry and tender process:
.com.au, net.au, org.au, id.au, asn.au, edu.au, and gov.au names will be able to be registered for between one and five years;
A new $12 million marketing and innovation program over 4 years to increase the awareness and use of .au; and,
A 10 percent reduction in wholesale fees for .au names.
"The .au name space is  essential national infrastructure. It forms the backbone of the digital economy", Mr Boardman said.
"The new registry will strengthen the operation and security of the .au name space so users can have confidence in the integrity and availability of .au domains."
The adoption and use of digital technologies could contribute between $140 billion and $250 billion to Australia's GDP by 2025, according to a September 2017 federal government report.
"The .au name space will play an integral part in this growth.
"auDA is now positioned to help spur this economic growth with a network and registry provided by Afilias that will give the support continued expansion of the digital economy."