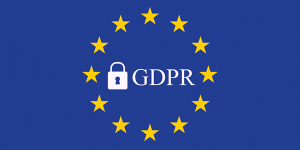 Everybody is complaining about the Personal Data Regulation (GDPR), where in some cases all personal contact information in WHOIS databases has become hidden.
This however will not be the case for Danish domain names (the .dk ccTLD).
Jakob Bring Truelsen, CEO of DIFO (the Danish Internet Forum), explained that .dk domains are still accessible in an open and transparent WHOIS database – even after the landmark date on Friday, May 25, when the Data Protection Regulation entered into full force.
This is possible because they have a domain law in Denmark, which clearly states that DIFO – as the administrator of the .dk zone – is required to publish the information, about those who have the right to use a .dk domain name. Section 18 of the law clearly states that they must make the names, addresses and telephone numbers publicly available, unless the registrant has name and address protection. And when you have a legal obligation, GDPR does not interfere.
Therefore, Denmark will continue to publish the information – for the benefit of those who need to know who is behind a given domain name. Regardless of whether it is because you want to protect your brand, investigate a crime, do research or just satisfy your curiosity.
Therefore, even though darkness is likely to envelop the worlds other WHOIS databases – the Danish one will remain illuminated. And Denmark is inside the European Union and directly affected by GDPR.
In most other countries, there is no law that obliges domain administrators to show who is responsible for registering domain names, and therefore, in these countries, there will likely be a change in the WHOIS database, as Statton Hammock states.
But there is an easy fix for any country that wants to continue having whois info public. Just create a law making whois info public.
So the joke is on ICANN that keep begging everyone for help while they did nothing for 2 years.