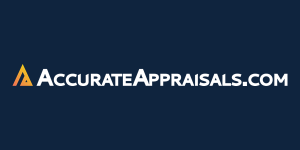 This is one of the first domain name appraisals from Mike Mann's AccurateAppraisals.com. Appraisals cost $88 for each domain name and the final price is the average price from 3 appraisers.
The domain name RegentStreet.com was appraised for $246,555.
This is how the domain name appraisal certificate looks like: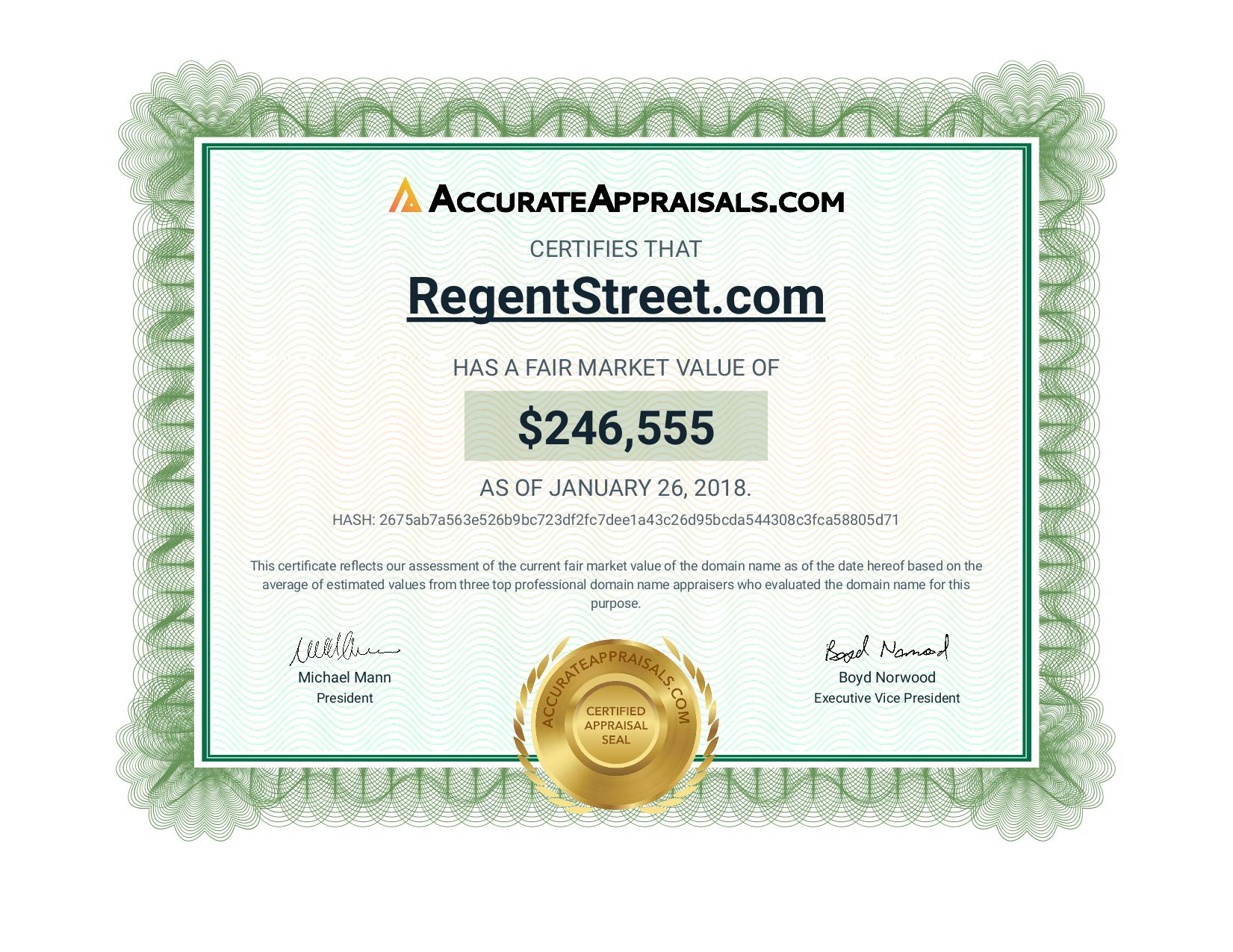 The certificate is signed by Michael Mann and Boyd Norwood and doesnt say who the 3 appraisers were.
The certificate gives what it calls a fair market value: "This certificate reflects our assessment of the current fair market value of the domain name as of the date hereof based on the average of estimated values from three top professional domain name appraisers who evaluated the domain name for this purpose."
According to Mike Mann the hash key show on the certificate links the appraisal to his database and "will be put in blockchain later".
The domain RegentStreet.com was registered in 1997.
When asked on Facebook about the high price Mike said "this is why we use an average of professionals, there is no correct answer, but that is the best we can do" and that "the issue is that the street is not in US or it would be worth more".
In my opinion the price is on the high side. In case you don't know Regent is a street in central London, UK. It is in a commercial area with very expensive shops on both sides of the street. The only problem is that the street is not that long, like Oxford street, and that I am not sure who the buyer for this domain name can be. Especially for his price.