There are a few new scam emails that are circulating and are targeting domain name and website owners. The emails try to take advantage of the famous name of some of the most famous domain name registrars and a social media platform: GoDaddy, Namecheap and Pinterest.
I have listed below 4 of the websites along with many details about the emails they use, the websites and the domain names they are using. All 4 domains are registered at Name.com that is a Donuts owned registrar. I will report all this to them so they can take action.
Last week I wrote about a New GoDaddy phishing email and website using a domain registered at GoDaddy. The website has been suspended since.
Here are the 4 new fake websites:
1. GoDaddy Logo Designs
The first scam email is using the domain name GodaddyLogoDesigns.com that was registered in August 2017 at Name.com.
The scam email has no affiliation with the real domain name registrar GoDaddy and is taking advantage of a service that GoDaddy started offering last year: the GoDaddy Logo Design Service.
GoDaddy actually owns the singular version of the scam domain name. They own GoDaddyLogoDesign.com since 2009.
The original GoDaddy logo design costs a one-time fee of $199 while the scam states a $24.99 price.
If you follow one of the "relaytrk.com" links in the email you get to GodaddyLogoDesigns.com. They have a fake GoDaddy logo and claim to be Europe's leading design company.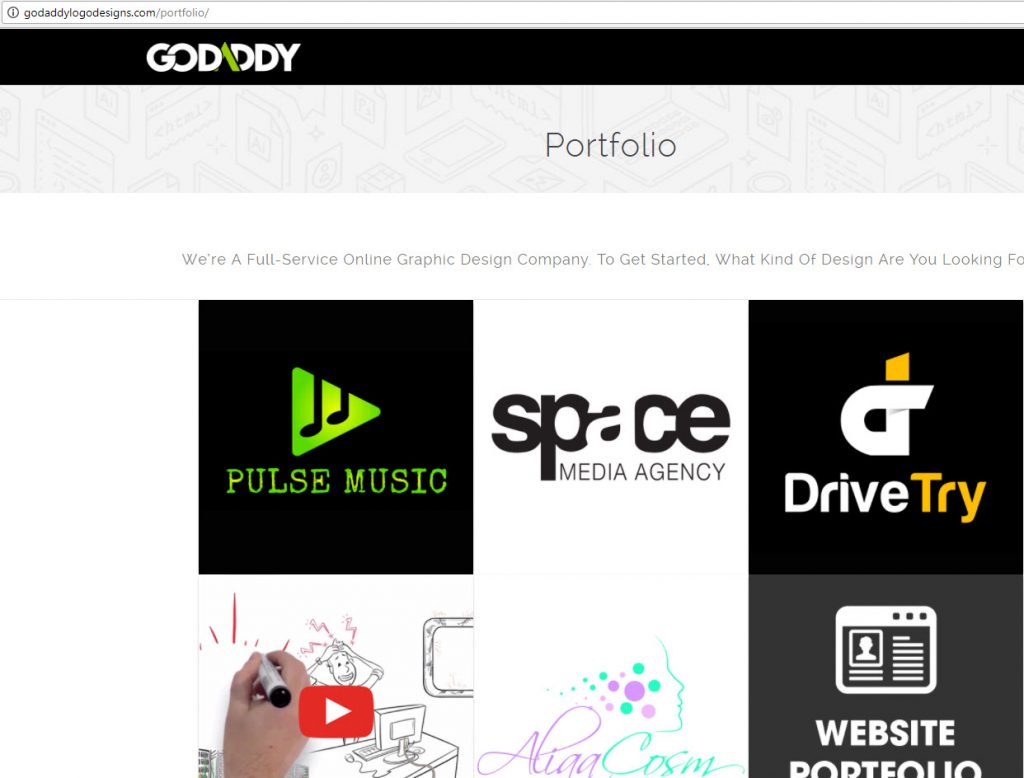 The domain name relaytrk.com is registered at the original GoDaddy registrar and belongs to a Making Sense company in the US. Not sure what their affiliation with this scam is. Maybe the scammer uses them to send out the email messages.
I started a chat on the scam website and I was told that they are not the real GoDaddy but they provide services to GoDaddy clients. (whatever that means) When I asked them if they want to go to prison they closed the chat window.
Here is the complete email message:
And here is another email from them:
There is a second fake website located at godaddydesignservice.com. The domain name was registered in August, 2017 at Name.com.
Here is the email I received about this scam:
Here is what the fake website looks like: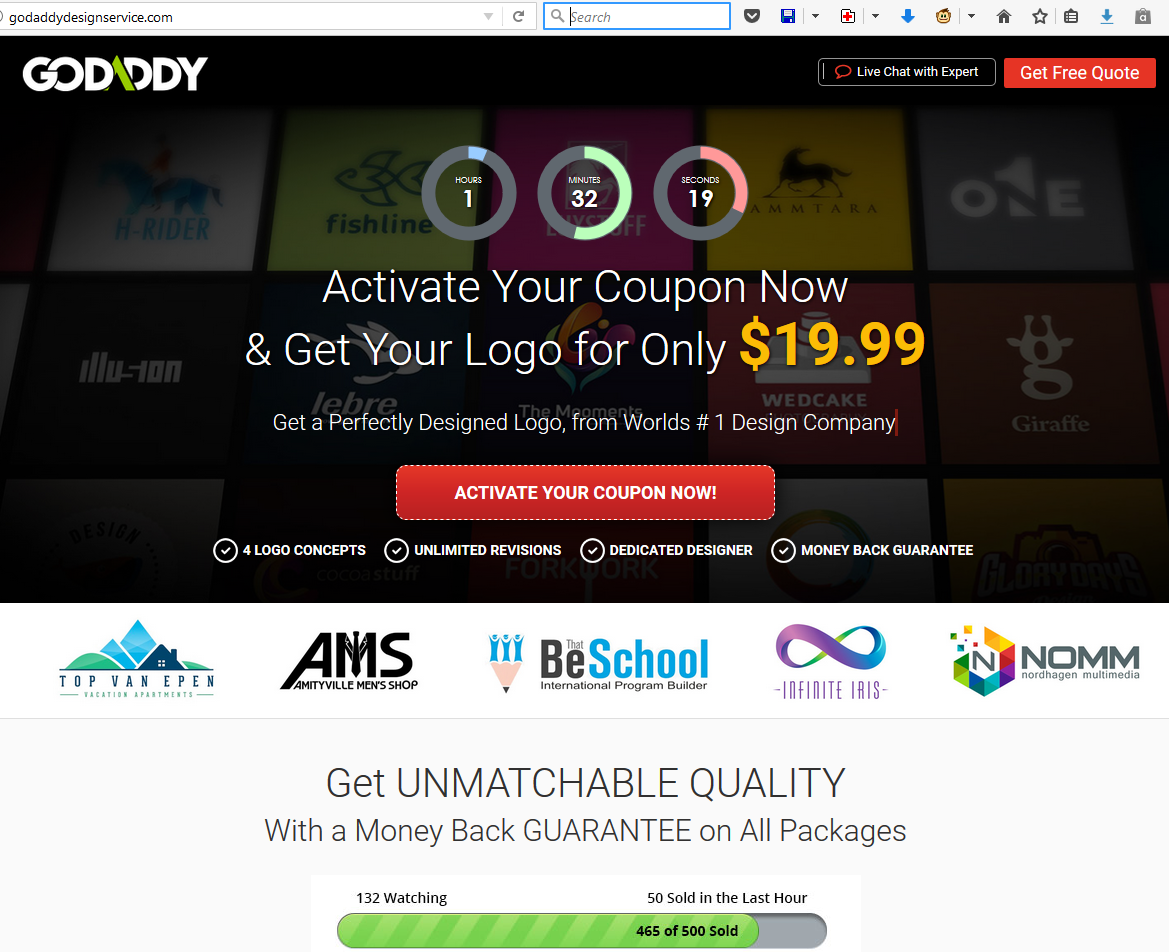 3. Pinterest Designs
As soon as I finished writing this post I got another email this time from PinterestDesigns.com. These are probably the same people the GoDaddy scam as the domain name pinterestdesigns.com is also registered with Name.com. It was registered in September 2017.
Here is the email:
Here is what the PinterestDesigns.com website looks like along with the stolen Pinterest logo: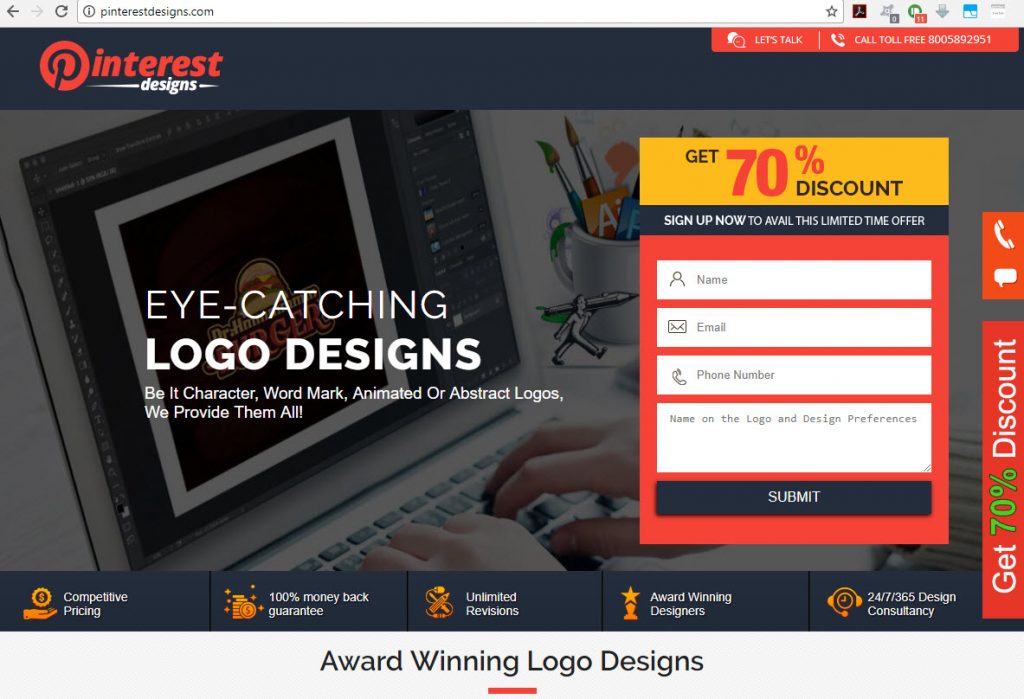 They also have the stupidest disclaimer I have ever read:
"The logo, name and graphics of Pinterest Designs and its products & services are the trademarks of Pinterest Designs. All other company names, brand names, trademarks and logos mentioned on this website are the property of their respective owners and do not constitute or imply endorsement, sponsorship or recommendation thereof by Pinterest Designs and do not constitute or imply endorsement, sponsorship or recommendation of Pinterest Designs by the respective trademark owner."
4. Namecheap designs
Then I got another email targeting Namecheap.com customers.
These are the same people behind the GoDaddy and Pinterest scam as the domain name namecheapdesigns.com is also registered with Name.com. It was registered in September 2017.
Here is the email:
Be very careful there could be many more companies and people targeted by these crooks!
All 4 domain names above are using name.com nameservers and all the website IPs are located in Texas, US.
Please don't use any of these scam services. They will probably just take your money and deliver nothing.
If you see another fake website and email that is not listed above please leave a comment below.