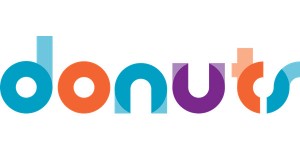 Donuts published a health check on its TLDs and this time it includes all 40 of the newly acquired Rightside extensions.
"Taking a glance at year-to-date numbers (through August 2017), the indicators are all positive. We are seeing robust uptake and renewals of Donuts TLDs across different geographies, different categories, different registrars and across many new TLDs."
Some interesting tidbits shared by Donuts:
Year-over-year growth in new registration volume (excluding new TLD launches) has increased by a hefty 34%. This is excellent news, since new TLDs are still a nascent category, and driving awareness with businesses, organizations and individuals takes effort and persistence.
We've added over 1 million new registrations in 2017 to date, bringing our total domains under management to over 3 million. Three million is a large number, but keep in mind that it's still only ~1% of total domains under management. As a new category, new TLDs still have a long way to go.
Donuts "Top 10" TLDs (as measured by registration volumes) clocked in with healthy growth at 79%, year-over-year. The "Top 10" are:

.city
.email
.life
.live (from Rightside)
.news (from Rightside)
.rocks (from Rightside)
.sale (from Rightside)
.solutions
.today
.world
Yet the "Top 10" TLDs accounted for just a bit over half of our overall volume growth, year to date. That tells us that the growth is actually well distributed across many different TLDs – another sign of health across our entire portfolio, and that the category of new TLDs is beginning to resonate with businesses and consumers.
While we are focused on growth in new domain registrations, we also look carefully at renewals: they are a useful measure of the overall health of the TLD and its perceived value to end customers. Here, too, the data for year-to-date 2017 (through August) are both consistent and promising:
The average renewal rate for a Donuts TLD is 71% (weighted for volume, so that little numbers with ultra-high renewals don't skew the data).
Digging a bit deeper into the data is even more interesting: 184 TLDs had renewals of 1,000 registrations or more. In that group, renewal rates ranged from 60% – 94%. Two insights here:
Many Donuts TLDs are experiencing very strong renewal rates
These renewals rates are on par with the "gold standard" of .COM
While the industry has a long way to go to drive mass awareness, Donuts' initial efforts are attracting exactly the kinds of high-quality end customers that will help build an enduring foundation for success. As we enter the final quarter of 2017, we are optimistic for our category overall, and for Donuts' business in particular.
We'll continue to provide more insights over the next few months.
Here are my comments:
It is not clear how the 34% increase was calculated but I assume that they did not count all of the Rightside domain names as new registrations.
A 34% year-over-year increase is quite good considering that overall New gTLDs have lost millions of domain name registrations in the past year.
All of the 10 extensions above have been increasing their registration numbers since they launched. All except .news that was at a high 80k registrations last year and it is now at about 65k domains.
The fact that these 10 extensions account for more than half of their total registrations means that the rest of the Donuts TLDs (238 minus 10 = 228) are struggling.
The 71% renewal rate is pretty good considering that the .com and .net renewal rate is at about the same level. But New gTLDs have different renewal rates so people could be dropping the expensive domains and keeping the cheaper ones. Only Donuts knows what is going on.
The reported renewals of 60% – 94% seems great but extensions of close to 1,000 registrations are dominated by brand protection and defensive registrations. These companies will buy anything even if it doesn't makes any sense and will renew 100% of their domains.
Donuts marketing has been below par since 2014 when the first New gTLDs came out. Maybe that will change now that they dominate the market and bought out their biggest competitor Righside along with its 40 TLDs.