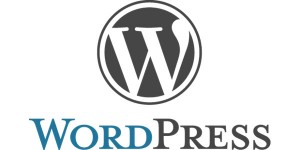 WordPress and Automattic, the parent company of WordPress and the new .blog extension, are recommending that you should get a .com domain name if both the .com and .blog domains are available.
Automattic has setup a registrar at https://wordpress.com/domain/. The registrar seems to be a Tucows reseller and at first glance seems a bit on the expensive side. Domains start at $18 per year. .Blog has 109,652 domain names registered according to NameStat.
I ended up there after doing a domain name related search and seeing an ad on Google

So I visited the website and made a domain name search for a random domain name. The recommended domain name was the .com. The .blog domain name was below the .com.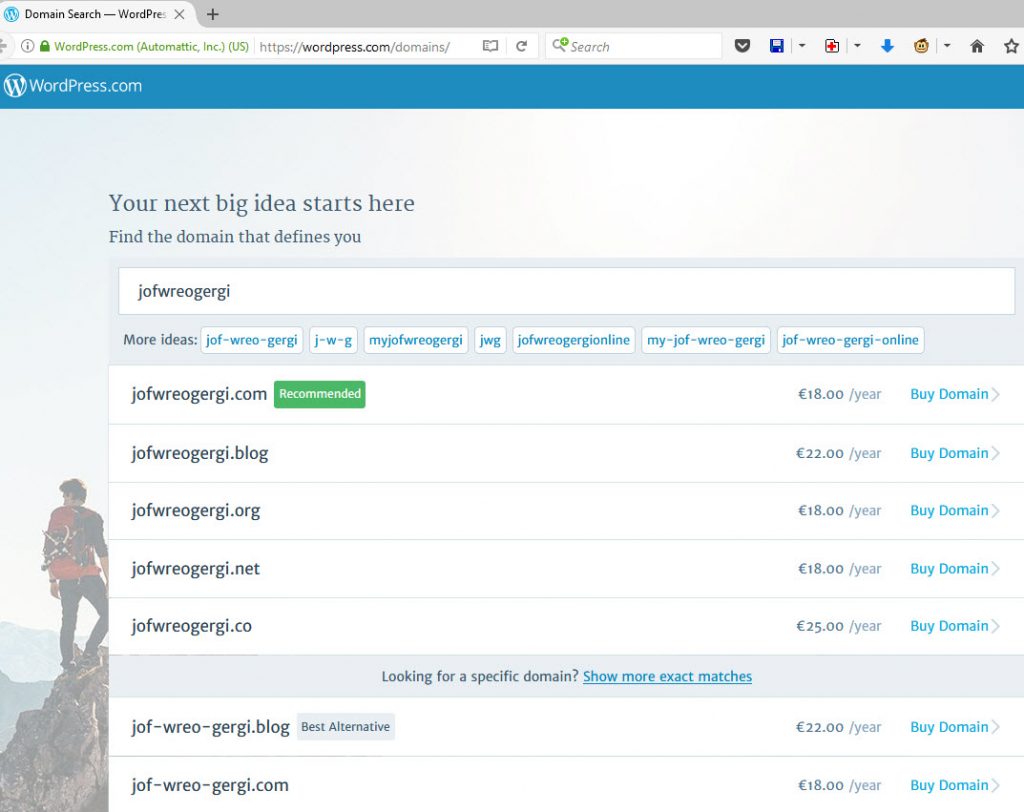 WordPress thinks that "The right domain is all you need".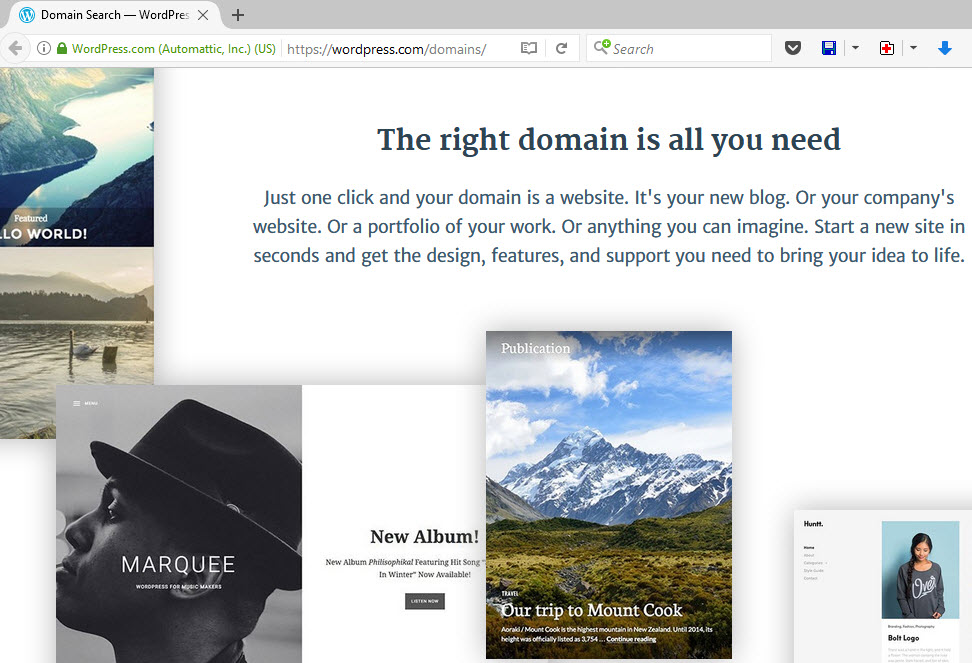 I then did a search for a popular keyword like "domains". The recommended domain name was domains.accountants. That is of course a domain name nobody wants but I guess it is the only "domains.extension" domain name available. As you can see .com is the default first option followed by 4 other extensions. Then after that WordPress seems to offer several .blog domains.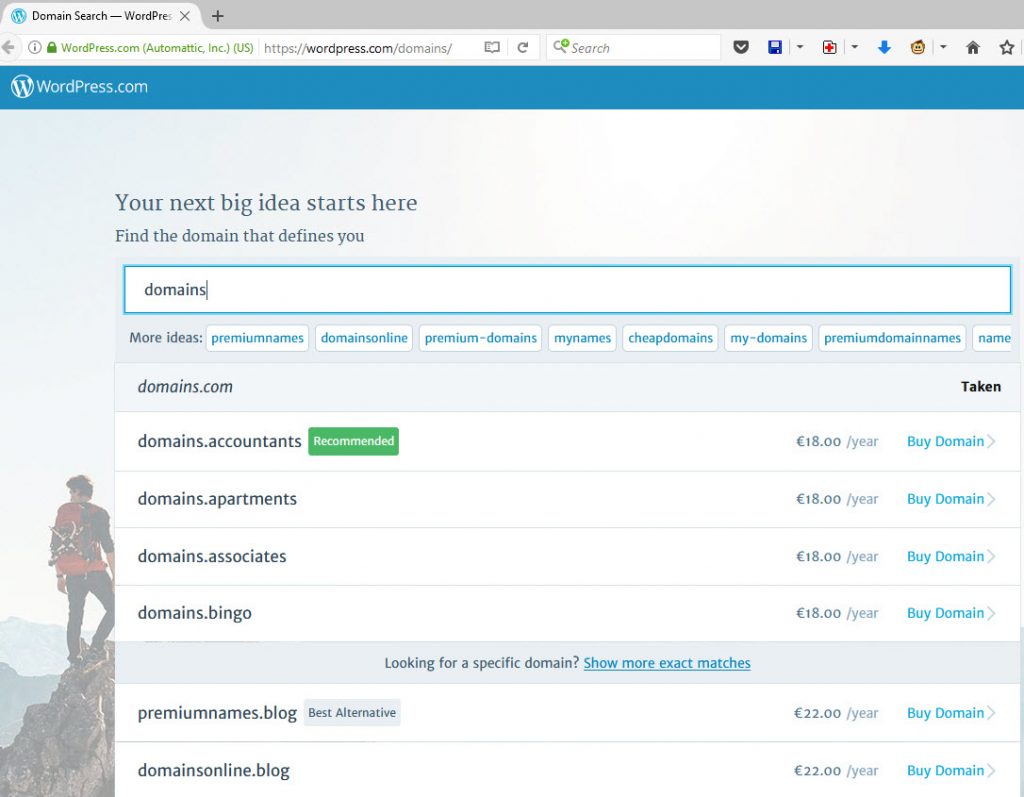 Then I searched for another popular keyword that is "sex" and the website went a bit crazy trying to find a free domain name. Somehow WordPress thinks that all the "sex" domains from the Radix registry are available to register for $30 per year, which of course isn't true.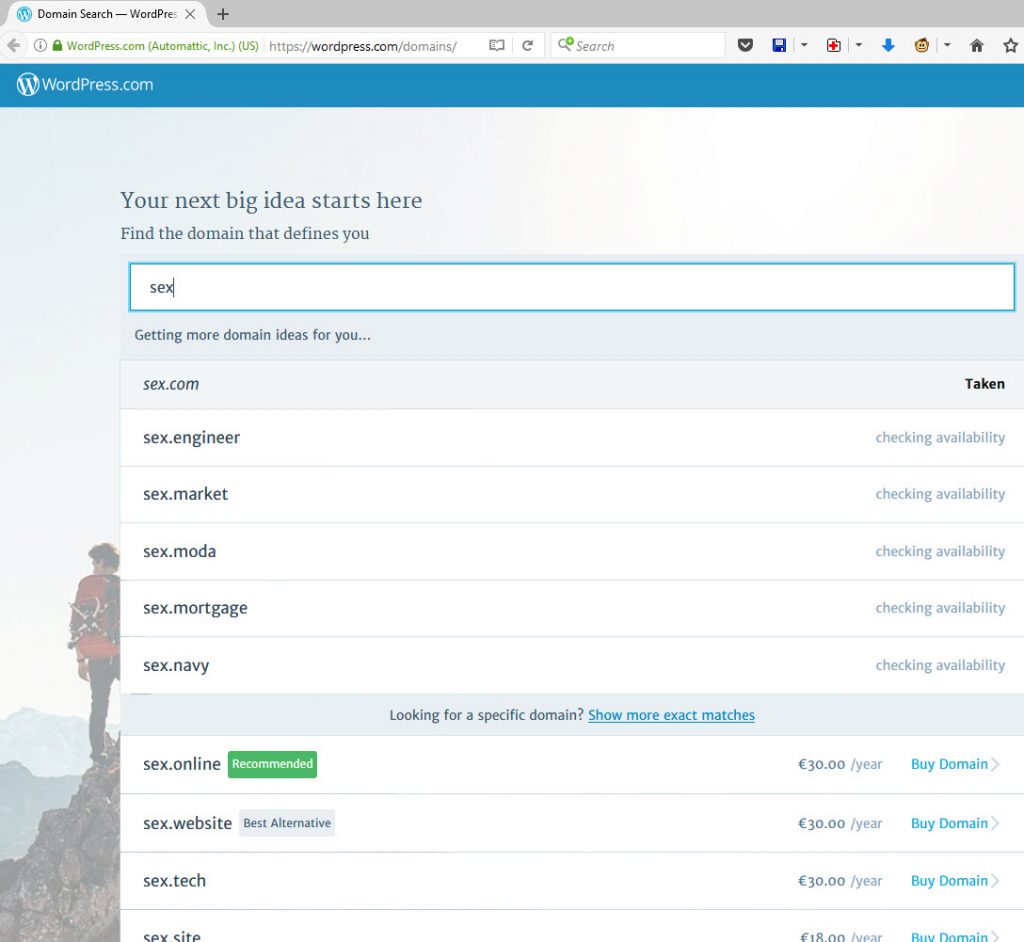 I also checked their Terms of Service and found out that WordPress is a probably a Tucows reseller.