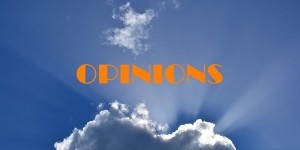 The latest update on the HeidiPowell.com domain name case is that the motion for a stay by Grandma Heidi was denied on the August 30.
"I'm sad to report that the same judge who decided to sell her my name has denied our motion to obtain a Stay. A stay would have stopped the sale waiting for an appeal decision. Without the stay there is no point to an appeal as the sale will take place without the ability to get it back should we win on appeal. In place of a stay the trustee has requested a $20K bond as insurance if we lose on appeal (to stop the sale while appealing) to protect his interests should she walk away during the appeal process. The bonding company requires a $20K letter of credit to cover it. People who have gone through bankruptcy can't get a letter of credit. People who have an endless supply of money can get anything they want, no matter who they hurt in the process. There is no sense of decency in this and unless there is a miracle by Monday my name is gone."
After posting the update Grandma Heidi sent out a series of tweets blaming GoDaddy for loosing her name:
"About to boycott #godaddy for not protecting me . Where do I move my #domains? #domainers"
"Trustee was to get their consent to transfer contract. Rather than objecting they were silent. Because of their silence it is lost."
"I pray that one of these Registrars will look at what happened here & think about how they might protect their customers in the future."
"Judge spoke "Whether the contract has been rejected is somewhat irrelevant, as GoDaddy has not objected to its assumption and assignment.""
""an assertion that it's a personal services contract, even if it were, the acquiescence by GoDaddy would be enough to allow the transfer""
"Judge said "the acquiescence by GoDaddy would be enough to allow the transfer" All they had to do is object to transferring our contract."
"Judges ruling "the acquiescence by GoDaddy would be enough to allow the transfer. The licensor could certainly object""
""they get proper notice & don't object, for at least this limited purpose, that's sufficient to deem them to have consented to the transfer""
"Hard to quote the judge. In a nutshell he said Godaddy could have objected to the sale, their silence was the same as allowing it."
I am not lawyer and I certainly don't know anything about bankruptcy law in the US. So I am not sure if she is angry at this crazy situation and the other Heidi Powell getting her rightfully owned domain name or if she is right about GoDaddy.
I would guess it is not GoDaddy's fault but I would appreciate it if an attorney could explain this peculiar situation.
GoFundMe campaign for Heidi Powell: https://www.gofundme.com/grandma-bullied-sued-for-her-name
If the domain name HeidiPowell.com is taken away from Grandma Heidi you will be able to find her at GrandmaHeidi.com.