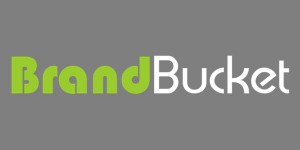 BrandBucket shared some statistics on how its marketplace performed in 2016.
Overall Domain Name Sales
1017 domain names sold
$3070 average sale price
$2295 median sale price
Average price went up year-over-year, and even with more high-value sales than ever, the median sale price of $2295 (half of the sales were above this price, half were below) is higher than previous years.
Sales Price Breakdown
75 sales under $1500
318 sales between $1500 and $2000
404 sales between $2000 and 3000
109 sales between $3000 and $4000
51 sales between $4000 and $5000
43 sales between $5000 and $10000
17 sales over $10000
Of the 1017 domains sold, the bulk are in the $1500-$4000 range, which has proven to be a sweet spot for startups and entrepreneurs.
Buyer Behavior
14.5% of sales were to repeat buyers
2.27% average discount on listed price
The number of sales that closed with a discount was higher than previous years, mainly due to more transactions in the higher price range, and older inventory that had not had a price adjustment in many years.
Seller Metrics
238 unique sellers with a domain sale
134 sellers with 1 domain sale
37 sellers with 2 domain sales
15 sellers with 3 domain sales
51 sellers with 4+ domain sales
$2,063,088 paid out to sellers in 2016