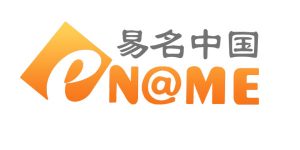 Ename, a China based registrar, has suspended new domain name registration for .org, .asia, .cc and .tv extensions.
The registrar will continue to support renewals, transfers and other functions related to these extensions.
These 4 are extensions that have not yet received Chinese government approval like other extensions: .com, .net, .info, .pro, .club, .vip, .shop and others.
.Org is managed by PIR, .asia by Afilias, and .cc and .tv are managed by Verisign.
The registrar announced the suspension today and said: (Translation using Google translate)
"according to a notice of the Ministry of Industry and Information Technology (MIIT) of the People's Republic of China, on further regulating the registration of domestic domain name registration service market, each domain name registration service organization can only provide the top-level domain name or secondary domain name registration and transaction service. Therefore, immediately, our platform under the .org /.. / .cc /. Tv suffix domain name business to do the following adjustments:
1, .org / .asia / .cc / .tv suffix domain name restrictions: domain name registration, , Cybersquatting.
2, .org / .asia / .cc / .tv suffix domain name immediately stop the release of the transaction, while the next shelf will be sold in the domain name.
.org / .asia / .cc / .tv suffix domain name to allow renewal , parsing, transfer, transfer, push business , to be domain name through the Ministry of Industry approval after we will resume domain name registration, trading, cybersquatting and other related business, please at any time Pay attention to our notice.
We apologize for any inconvenience this may cause."
(Many thanks to Stu for the tip!)