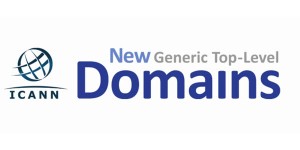 New gTLDs have lost 2.3 million domain names in the past 8 weeks. There are now about 22 million new gtld domain registrations.
According to Namestat.org there have been 4.3 million domain names removed from zone files while there have been 2 million new registrations.
The domains that have been deleted were mostly from the .XYZ promotion that ran last year offering domains for as low as 1 cent. That was a promotion that was loosing money for the registry so it was far from sustainable.
Once again most of the new registrations are part of some promotion again. There were 0.5 million domains registered on June 16 and there has been a surge on new registrations in early July (350k domains registered one day and so on). Normal New gTLD registration numbers are at about 10k-20k per day.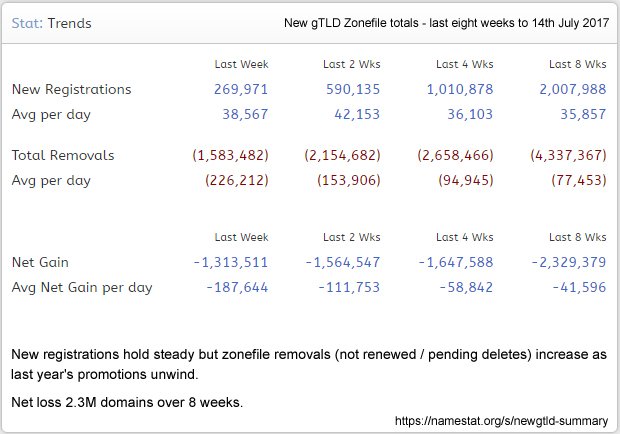 .XYZ has lost about 2.5 million domain name since March 2017 down to 3.75 million domains.
.TOP has lost about 2 million domain name since December 2016 down to 2.6 million domains.
While most New gTLDs are loosing domains there are a few exceptions like .club that now has about 1 million domain names.
UPDATE:
.xyz lost 1.17 million domains overnight and now ranks #2.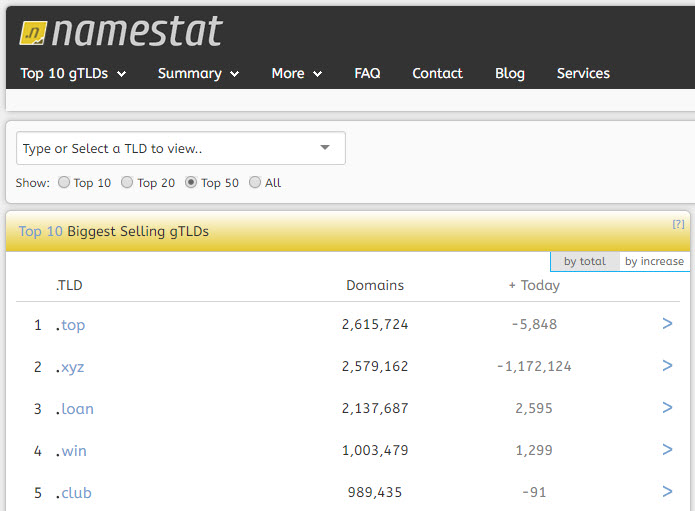 New gTLDs now have about 20.9 million registrations in total.