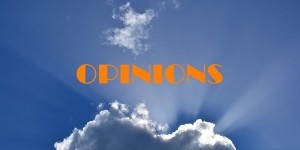 This happened to me 3 times in the past month. I had 3 domain name inquiries (for 1 .com, 1 .org and 1 .info) where the buyers said my price was too high (surprise!).
All 3 said that they were going to register an available domain name. But they never did!
Do you know how I know? They actually told me the available domain name they were going to register.
Needless to say the domains were pretty bad and the best they could accomplice was to drive traffic to my names. They told me the domains so I could actually go out and register them. I never did and the main reason was that these domains were not even worth the registration fee. I actually told of them that they should not go out telling people what domains they were going to buy BEFORE they bought them.
But I believe it was either a play to make me lower my price (not happening) or they were not serious buyers that never got to buying any domain or building a website.
Have this happened to anyone? I bet it has. What did you do? Did you ever register the available domain they told you to teach them a lesson?