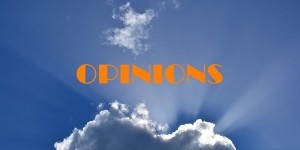 Wishful thinking by many people in the domain name industry will not change how domain names have been used in the past, how they are used now and how they will be used in the future.
Domain names are what they are. A great domain name can help a company and even make it grow exponentially. It can bring traffic and huge branding benefits.
But a single domain can't bring disruption in an industry by itself. More cars will not be sold in the world just because a company bought cars.com. But the company that buys Cars.com may sell more cars and crush a similar competitor if used right. More people will not access the internet just because New gTLDs launched in 2014. More people will not love horses or visit more horse websites just because .horse launched.
Worst thing you can do is convince yourself that New gTLDs will bring or are bringing any kind of disruption or innovation in the domain name space and the internet.
No.
Worst thing you can do is convince yourself that these new domains are going to be used in some newfound and exciting way.
No.
New gTLDs are going to be used just like domain names have been used in the past 25+ years. And they will evolve with the rest of the domain name space in the future. People will type them (or not) and click on them (or not) and get to a website. Just because you can convince yourself that credit.cards looks better than creditcards.com that alone will not change how people use the internet or how effective marketing campaigns will be. We had "New" gTLDs in 2001 and 2002. That didn't change the internet.
New gTLDs are here to cover a certain portion of the market. To give more choice to some people that are looking for cheaper and more readily available domains than an expensive .com. That is wherever that is possible because some new extensions are priced well over aftermarket .com domains and in many cases well over the .com usual $10 price in retail.
No. New gTLD are not going to get website owners more advertisers or more traffic or more of anything. They will bring the same (at most) as other domains if used right. There is nothing new and magical in New gTLDs. Use them right and you will get the expected results. Nothing more, nothing less. And the expected results are currently below the expected results from a .com. This doesn't mean that New gTLDs have no value. Just like .net and .org had a place in the domain name system for years and some value.
If you really want to change how people use and think of domain names then you need to work hard, to educate and to promote domain names. All domain names. Change will then come slowly.
And by the way is you want to promote your domain names, the single worst thing to do it is say that the domains that have been here for 25+ years are bad, old-fashioned and dead. That is like saying cars are old-fashioned, here, buy my car instead…
And here is an example…
I had a conversation on Twitter today with a known domain name investor. He said that .app is going to be big with consumers in 5 years from now and that a big percentage of apps will be using a .app website.
I say: no way. First of all a big percentage of apps means nothing in terms of consumer usage or engagement. Nobody visits an app website. Nobody. I have only visited 2 or 3 ever and that was to see who the developer was, how they were making the app and how I could potentially buy the complete app to develop and resell.
The point is that even if all apps were using a .app domain name that wouldn't mean that consumers would suddenly start loving app websites. Consumers have no use for these websites and they have demonstrated that in the past 10 years. We need no more proof and no false hope. Most app websites are used as a reference point displaying some basic app and contact info. They are rarely updated and there is no usage by consumers or engagement. The .app extension can't and will not change that. Thinking that somehow consumers will find new interest in these app websites while they offer no new info or services is nothing more than wishful thinking. People have not been visiting xxxxxxxapp.com websites and will continue (not) doing so if the website is moved to a .app.
BTW, Google paid $25 million for the .app extension in February 2015. 2+ years later and there not any real plans yet. They are still working on plans. Launch could be in 2018 or even in 5 years from now. The purchase was mostly a vanity play by Google and of course to keep competitors like Amazon or potentially Apple away from it. But they clearly didn't have plans for it. It will be nearly impossible make money selling .app domains as they must be cheap and there only so many developers in the world. Maybe they simply use it for marketing purposes (but as I said not really effective or wanted as consumers don't use these websites).