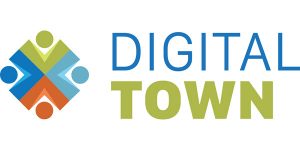 DigitalTown won a UDRP complaint for the domain name Gorgonzola.City.
The complaint was made by Consorzio per la Tutela del Formaggio Gorgonzola of Novara. That is an organisation that oversees the production and marketing of all gorgonzola cheese produced in the area it covers. It was established in 1968 to control the use of the denomination of origin and the GORGONZOLA trade mark in relation to gorgonzola cheese. The Complainant is the holder of trade mark registrations for CG GORGONZOLA, including European Union registration number 010595015, registered on July 4, 2012.
The organisation owns the domain name gorgonzola.com but it failed to get Gorgonzola.City in a World Intellectual Property Organization (WIPO) domain name dispute.
DigitalTown currently owns and operates more than 22,000 .CITY domains which are currently being rolled out around the world, in partnership with municipalities, destination marketing organizations, chambers of commerce, and private development partners.
DigitalTown registered the Disputed Domain Name as it corresponds to the name of a city in Italy. Gorgonzola is an Italian town of 20,042 inhabitants of the metropolitan city of Milan, in Lombardy. The town gives its name to the famous cheese Gorgonzola.
The 3-member panel denied the complaint: "Taking all of the above into account, and based on the record before it, the Panel concludes that the Respondent is using the Disputed Domain Name in a descriptive manner, rather than in order to target the Complainant's CG GORGONZOLA mark, and that such activity provides the defense to the Respondent set out in paragraph 4(c)(i), in respect to the Disputed Domain Name."
The .city extension seems to have helped DigitalTown prove that it was not targeting the cheese trademark but was building a tourism city network: "In this respect, use of the gTLD ".city" supports the Respondent's position that he registered the Disputed Domain Name for use in connection with his city-based tourism business rather than to sell cheese."