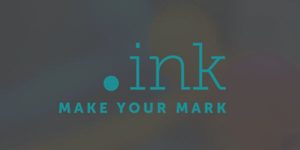 On February 6th, Top Level Design's .ink received the official approval by China's MIIT (Ministry of Industry and Information Technology).
This is the 6th new gTLD in the Latin alphabet approved for sale in mainland China. The other 5 extensions with Chinese approval are .Club, .VIP, .XYZ, Shop and .Site.
.ink is in the 3rd batch of new gTLDs to get China's approval. It's also the only one in English in this batch. The other four are all Chinese IDNs. TLD Registry got Chinese accreditation for .在线 (Dot Chinese Online) and .中文网 (Dot Chinese Website).
The Chinese government requires all TLDs to be certified by MIIT. Being approved means that Chinese residents can register and host .ink names in mainland China.
The .ink registry commented:
"Since the launch of .ink, a hype for the TLD has been spreading all over the Chinese domain market. Chinese domain buyers recognize and appreciate the connection between .ink and Chinese history of calligraphy and literature. It's easy to memorize and also been interpreted as an abbreviation for 'Internet King'.
As of February 14th, 2017, 25,728 .ink domains are registered worldwide, 74% of which are managed by Chinese registrars. With the MIIT certification, we are excited to see more tractions for .ink domains in China."
Top Level Design LLC is the registry for the .wiki, .ink, and .design extensions.