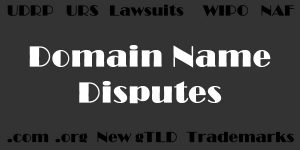 Luis Carlos Sarmiento, the wealthiest man in Colombia with a net worth of USD$11.6 billion as of 2016, won a UDRP (Uniform Domain-Name Dispute-Resolution Policy) complaint today for the domain name luiscarlossarmiento.com.
Complainants were two of his companies legally incorporated in Colombia and domiciled under the same address in Bogota. Complainant No. 1 was a construction and infrastructure venture with Mr. Luis Carlos Sarmiento Angulo being the controlling partner. Complainant No. 2 was the largest Colombian banking group of which Mr. Sarmiento Angulo is the Chairman of the Board of Directors.
Complainants have 2 Colombian trademarks for the word-mark "ORGANIZACIÓN LUIS CARLOS SARMIENTO ANGULO".
The current owner (Respondent) is residing in Canada and is active in the business of buying and selling domain names.
The disputed domain name was first registered on July 8, 2016. On July 26, 2016, Respondent sent an unsolicited email to Complainant No. 2 stating his willingness to sell the disputed domain name "as it generates a lot of interest on google searches" and "could be great for building a page about the founder and great marketing". That was his second mistake, the first being registering the domain name of a billionaire.
The Complaint was filed with the WIPO Arbitration and Mediation Center (the "Center") on September 19, 2016, less than 2 months after the unsolicited email.
Respondent did not file a formal Response, but sent email-correspondence to the Center on October 7, 8, 10, 20, November 2 and 3, 2016 stating that he did not understand the dispute, but that he was buying and selling many domain names and was willing to transfer the disputed domain name at a fair price.
The complainant asked for a 3-member panel, something you rarely see.
The 3-member Panel found that the complainant satisfied all 3 elements of the UDRP and ordered that the disputed domain name luiscarlossarmiento.com be transferred from the current owner to Luis Carlos Sarmiento Angulo Ltda.
It seems that the billionaire's full name is Luis Carlos Sarmiento Angulo and the corresponding domain name LuisCarlosSarmientoAngulo.com is available to register today. The same is true for SarmientoAngulo.com that is the name of his organization.