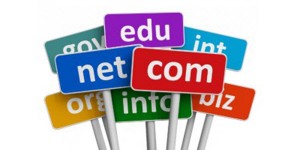 The new ICANN policy on domain WHOIS changes is active and the worst thing is that not even registrars and their support team know enough about the changes yet.
I wrote about the emails I started receiving on December 1st from Fabulous about completed whois changes on domain names behind privacy: "The new ICANN policy on domain WHOIS changes is active and crazy things are happening already".
Frightening…
So I asked Fabulous support why I was receiving these emails and their initial reply was quite frightening. They told me that the emails were not from Fabulous and that they were spam and could just be ignored.
The frightening part was not that the emails were spam. It was that the emails were really coming from Fabulous and support knew nothing about them and they certainly didn't know the meaning of the emails!
I explained to them that it was not possible for a spammer to know all my details (name, email etc.) from a domain I registered under privacy 10 days ago. I also send them the email headers showing that the email was from enom.com and Fabulous.com.
Fabulous support then apologized and told me that ICANN policy has recently changed and they have been sending out emails every time the Whois Changes.
"Whois privacy email changes every 3 months, we generate new WHois privacy email addresses to combat spam. So in those emails you can see the email address has changed slightly. A fix has gone live so that these emails won't go out for WHois privacy anymore, just this first batch went out in error."
The New ICANN Domain Transfer Policy
Then I asked to know more about the new ICANN domain transfer policy and how Fabulous was treating the new rules and got this reply:
"In answer to your other questions, we updated our T&C's a few weeks ago that opted all Fabulous customers out of the new changes. So as far as you're concerned, nothing will change in operation of your domains.  There is no 60 day lock when Whois changes, or when domains are pushed."
"3.15. You explicitly authorize Fabulous.com to act as your "Designated Agent" (as defined in ICANN's transfer policy) to approve each "Change of Registrant" (as defined in ICANN's transfer policy) on your behalf. In addition, you explicitly opt out of any 60-day inter-registrar transfer lock that would otherwise be imposed under the Transfer Policy due to any Change of Registrant."
So in short Fabulous absorbed all the changes and nothing will change on how you change whois details or transfer domains to a new owner. Fabulous is enforcing an automatic opt-out of the 60-day lock on all customers and all domain names. So selling a domain name at Fabulous.com remains as easy as it was.
Other registrar have similar problems with the new policy and support response has slowed down in December.