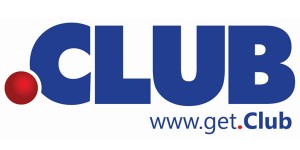 .CLUB Domains announced today that China's Ministry of Industry and Information Technology has granted a license to .CLUB's Beijing based wholly foreign-owned entity (WFOE) company, making it among the very first foreign registries of a new gTLD (generic top-level domain) to be approved by the Chinese government.
.CLUB is among the first 3 foreign domain name registries approved by the Chinese government along with .VIP and .XYZ.
Previously, only Verisign (.COM, .NET) had been awarded approval as a non-Chinese registry. China accounts for more than 42.5% of all new gTLD registrations or more than 11 million new domain name registrations, according to ntldstats.com – making it one of the world's most influential markets for the Internet domain industry.
.CLUB has seen significant growth in registrations from domain investors in China with more than 400,000 of its domains having been registered there and more than US$2 Million in .CLUB premium name sales made to Chinese investors.
Now, with one of only five formal government licenses for foreign domains, .CLUB names will be eligible for ICP (Internet Content Provider) numbers. An ICP number is required for every website hosted in mainland China.
.CLUB was one of the first foreign registries to apply for approval in 2015 and has worked diligently to meet all requirements leading to the license now being granted. This also required the technical assistance of backend service provider partners Neustar in the United States and ZDNS in China, and consulting advice from Allegravita in China and the U.S. ZDNS is an important partner and provides a dual registry backend solution.
As part of the licensing process, .CLUB has established a dedicated office and team in Beijing, and works closely with Chinese domain name registrars such as Aliyun Wanwang (Alibaba), West.cn, EJEE, Xinnet, and others.
"The Chinese market is extremely important to us, and we've worked very hard at understanding how the regulatory system there works and how we can work with the government as it evolves," said Colin Campbell, founder and CEO of .CLUB Domains. "We're very proud to be among the first foreign domain name registries approved. While we've already enjoyed some success in China, we now look forward to expanding the reach and popularity of .CLUB to the many businesses and entrepreneurs developing their online presence in China. Being an approved registry opens the door to great expansion for us in the Chinese market."