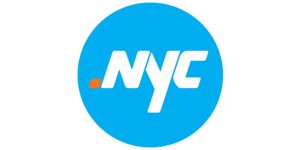 The Huffington Post published a blog post titled "Companies Battle For Digital Marketing Landscape (Localization Is The New Frontier)" that details how New York City .nyc domains are used by increasingly many companies to stake out their digital presence.
Here are some of the most interesting quotes from the article:
"Since the domain itself is only three letters long, its concision makes it an attractive buy for any New York City startup, whether for a main site, or for a memorable marketing campaign. In addition, outsider companies looking to do business here are looking for an alternative to the exorbitantly priced .com. that will also have major SEO value.
Ranking high on Google is a key priority for both startups and businesses, as it helps them increase traffic and traction, as well as acquire customers for free. There are strong indicators that .nyc domains allow businesses to target NYC customers with marketing campaigns, using a memorable and very clean sounding name for a fraction of the .com price."
"So increasingly, for companies of all stages and locations, the .nyc domain is a long-term marketing investment."
"Heard of upgrade.nyc? It's a digital marketplace solely concerned with helping companies get with the eponymous .nyc domain, showing the value of these domains isn't just momentary glitter: It's growing."
"One might wonder what the big deal is — why would any company forego any opportunity to register as a .com, the most popular domain type out there? The answer: .com domains are either all gone or exorbitantly priced. The average three letter .com sells for over $ 100,000! Thus the market for these short .nyc domains is robust."
"The .nyc domain is the latest digital tool that companies all over the world are using to market their products in New York City, increase their customer base, sell their products, and capitalize on the purchasing power of New Yorkers. It's not to be taken lightly by any New York-based savvy marketing expert, and is becoming the gold standard for web marketing in the Big Apple."
You can read the complete article here.
(BTW upgrade.nyc is powered by Efty.)