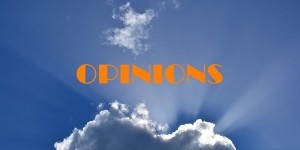 Some people really don't have a clue as it comes to domain names. Not a clue! And they will probably need all the luck in the world to get the right domain for the right price.
I noticed a couple of tweets from the .Cars registry and Shayan Rostam yesterday about the rate of .cars domains being adopted as primary URLs.
The registry gave an example of a company moving from a .TV domain to a .Cars domain. This company just moved their website from TheSundayDrive.TV to SundayDrive.Cars.

So they chose to move from a .TV to a .Cars domain. That doesn't sound so strange as The Sunday Drive is a TV show about cars. Although the .TV domain would work just as well if not better.
I don't know who made the choice to switch domains but obviously he/she knows nothing about domain names and doesn't care or know about renewals.
So the show moved from a cheap .TV domain name to a $3,000 per year .Cars domain name. And while they did that, they ignored the corresponding .com domain name that is sitting there available for anyone to register for $10: SundayDriveCars.com. (I bet the domain gets registered within 30 minutes of when this article is posted!)
But this is only one part of the problem.
The TV show is actually called 'The Sunday Drive' so they will probably have to buy TheSundayDrive.cars as well for another $3k per year. (BTW TheSundayDriveCars.com is also available for $10.)
Then I checked and found that the exact match .com domain TheSundayDrive.com is available for sale for $2,295 at HugeDomains.com. (It was registered in 2014 while the .tv was registered in 2010.) The domain name is worth less than a one year renewal of the .Cars domain.

Finally SundayDrive.com is for sale on Afternic.com and GoDaddy.com for $10,999. It is owned by NameFind (a GoDaddy company) and was purchased by GoDaddy from Mike Berkens and Worldwide Media Inc last year. I wrote an article 2 days ago on how you can get a discount on a domain owned by NameFind and GoDaddy. It is pretty easy to get a 25% discount and even a 40% discount or more. So a purchase price between $6,600 and $8,250 would be easy to achieve. (minimum offer is $5,499) That is less than 3 years of the .Cars renewals.
So it appears that The Sunday Drive is going to need a lot of luck with this thing called the internet and domain names. Unless of course they think they are a TV show and don't care about a website. I guess they don't care judging from their website looks and the many errors it gives. But if they don't care about their website why pay $3,000 per year in renewals for a domain name?