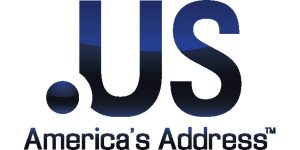 .US and Neustar are hosting a Town Hall meeting this month for the United States' country code Top-Level Domain, .US.
The virtual .US Public Stakeholder Town Hall Meeting will take place on October 26, from 3pm to 4:15pm Eastern, or 10am to noon Pacific and will provide an opportunity to share information about the .US Namespace.
Featured speakers include members of the .US Stakeholders Council as well as Neustar representatives, who are prepared to discuss stats and updates on the state of the domain industry, the state of .US specifically and considerations for .US growth.
Featured Speakers:
Scott Blake Harris – Host, Chair .US Stakeholder Council
Shane Tews – Host, Co-chair .US Stakeholder Council
Crystal Peterson – Director, Registry Services Neustar
Kimberly Miller – Associate General Counsel Neustar
Becky Burr – Deputy General Counsel Neustar
The town hall will feature a rundown of the current state of the domain industry and .US specifically. Plus policy considerations for domain growth including Privacy Service, Premium Names and IDN.
Agenda items include:
— State of the Domain Industry
— State of .US
— Policy proposals under consideration to grow .US and respond to the concerns and interests of .US registrants. Specifically, we will be discussing and soliciting community input on:
•  Privacy Registration Services
•  Premium Names, including 1 and 2 character strings
•  IDN registrations in .US.
If you have an interest in .US domains and want to be part of the discussion you can register for the webcast here.
Date: 10/26/16
Time: 3:00PM .EDT
Duration: 1 hour 15 minutes