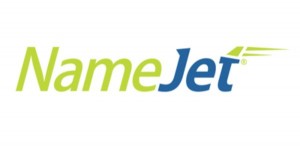 Namejet released it's September 2016 domain name auctions report that includes a lot of 3L and 4L and numeric domains.
Namejet sold 153 (90 domains in August) domains in September for a total of $655,831 ($569,508 in August). Namejet only reports domains that were sold for $2,000 or more. Most of the domain names are sold below this threshold.
Namejet sold more domains last month but the average sales price is down to $4,286. That is of course for domains above $2,000 and not an overall average.
Here are the 153 reported domain sales at Namejet for September 2016:
| | |
| --- | --- |
| ntr.com | $39.000,00 |
| eiq.com | $30.200,00 |
| 4185.com | $19.110,00 |
| rku.com | $18.988,00 |
| subwoofers.com | $18.700,00 |
| vxe.com | $18.200,00 |
| ijh.com | $15.700,00 |
| edamame.com | $15.200,00 |
| playpen.com | $12.600,00 |
| recommendations.com | $10.300,00 |
| bipin.com | $10.110,00 |
| answerbag.com | $10.000,00 |
| cartwright.com | $9.300,00 |
| cyta.com | $9.088,00 |
| xsxx.com | $7.755,00 |
| sakal.com | $7.300,00 |
| eschbach.com | $6.700,00 |
| pacesetter.com | $6.647,00 |
| jbbb.com | $6.500,00 |
| kaisen.com | $6.400,00 |
| 99981.com | $5.900,00 |
| m30.com | $5.799,00 |
| budgethotel.com | $5.766,00 |
| 78r.com | $5.400,00 |
| worried.com | $5.300,00 |
| skyhub.com | $5.100,00 |
| 999444.com | $5.051,00 |
| 66883.com | $5.010,00 |
| bestmail.com | $5.000,00 |
| cufu.com | $4.800,00 |
| safu.com | $4.611,00 |
| hw8.com | $4.600,00 |
| hdporno.com | $4.200,00 |
| oott.com | $4.100,00 |
| educationindex.com | $4.100,00 |
| fric.com | $3.900,00 |
| ibcm.com | $3.750,00 |
| mmlc.com | $3.688,00 |
| papelaria.com | $3.655,00 |
| 57z.com | $3.600,00 |
| rockwater.com | $3.600,00 |
| familypride.org | $3.500,00 |
| rosati.com | $3.433,00 |
| rosati.com | $3.433,00 |
| hjw.net | $3.400,00 |
| evev.com | $3.400,00 |
| fotw.net | $3.400,00 |
| kbkk.com | $3.312,00 |
| pphp.com | $3.300,00 |
| 9db.com | $3.230,00 |
| djsj.com | $3.211,00 |
| fbbf.com | $3.200,00 |
| tamra.com | $3.200,00 |
| z.live | $3.200,00 |
| print.net | $3.200,00 |
| christianforum.com | $3.135,00 |
| jiukong.com | $3.110,00 |
| goingon.com | $3.100,00 |
| d4.org | $3.085,00 |
| fanco.com | $3.012,00 |
| lifebar.com | $3.001,00 |
| massbuilder.com | $3.000,00 |
| ppy.net | $3.000,00 |
| vigs.com | $3.000,00 |
| bydw.com | $2.983,00 |
| tradewave.com | $2.900,00 |
| hwg.net | $2.850,00 |
| lxz.net | $2.810,00 |
| 10199.com | $2.810,00 |
| unclear.com | $2.800,00 |
| winesource.com | $2.800,00 |
| nyzz.com | $2.766,00 |
| qmd.net | $2.750,00 |
| fbg.net | $2.732,00 |
| carsensor.com | $2.710,00 |
| mjmm.com | $2.701,00 |
| fugen.com | $2.700,00 |
| pbfs.com | $2.655,00 |
| 85007.com | $2.623,00 |
| fpy.net | $2.610,00 |
| sxr.net | $2.600,00 |
| xkp.net | $2.600,00 |
| resumelogic.com | $2.600,00 |
| ikoo.com | $2.600,00 |
| mixedreality.net | $2.600,00 |
| soundmarketing.com | $2.566,00 |
| kroo.com | $2.555,00 |
| npx.net | $2.550,00 |
| xwn.net | $2.550,00 |
| qrh.net | $2.520,00 |
| nrq.net | $2.510,00 |
| lasercraft.com | $2.501,00 |
| gjn.net | $2.500,00 |
| qbn.net | $2.500,00 |
| y42.com | $2.500,00 |
| submitsites.net | $2.500,00 |
| jrsainfo.org | $2.500,00 |
| scj.org | $2.500,00 |
| namnmeteors.org | $2.433,00 |
| va8.com | $2.400,00 |
| timemaster.com | $2.400,00 |
| beatbullying.org | $2.322,00 |
| aaro.com | $2.310,00 |
| nwq.net | $2.305,00 |
| tkbp.com | $2.300,00 |
| imow.org | $2.300,00 |
| goldencapital.com | $2.278,00 |
| agc.net | $2.260,00 |
| 25113.com | $2.232,00 |
| guntur.com | $2.226,00 |
| 17812.com | $2.210,00 |
| 36753.com | $2.210,00 |
| wwpd.com | $2.210,00 |
| 76795.com | $2.201,00 |
| 15856.com | $2.201,00 |
| mxr.net | $2.200,00 |
| 87115.com | $2.200,00 |
| unisun.com | $2.150,00 |
| petmonitor.com | $2.142,00 |
| tzg.net | $2.115,00 |
| ataraxia.com | $2.110,00 |
| 21157.com | $2.105,00 |
| fcbank.com | $2.102,00 |
| 59937.com | $2.101,00 |
| 75161.com | $2.101,00 |
| dmsa.com | $2.101,00 |
| 31762.com | $2.100,00 |
| bfpt.com | $2.100,00 |
| exclusiverealestate.com | $2.100,00 |
| bkln.com | $2.100,00 |
| termloan.com | $2.100,00 |
| 63575.com | $2.100,00 |
| meteorobs.org | $2.100,00 |
| ngjr.com | $2.080,00 |
| fuddy.com | $2.070,00 |
| 63859.com | $2.060,00 |
| 25621.com | $2.050,00 |
| mleads.com | $2.050,00 |
| rtco.com | $2.020,00 |
| pegasusnews.com | $2.015,00 |
| crmsolutions.com | $2.012,00 |
| qualitymedia.com | $2.003,00 |
| 71837.com | $2.001,00 |
| 62325.com | $2.001,00 |
| 72295.com | $2.001,00 |
| 85389.com | $2.001,00 |
| 23396.com | $2.000,00 |
| 35182.com | $2.000,00 |
| 23787.com | $2.000,00 |
| 37236.com | $2.000,00 |
| proinsure.com | $2.000,00 |
| 31381.com | $2.000,00 |
| kickass-themovie.com | $2.000,00 |