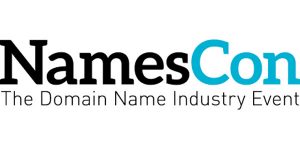 WorldHostingDays announced that it has acquired the NamesCon conference as part of its strategy to expand in the North American market. WorldHostingDays is a series of technology events dedicated to the hosting and cloud industry.
"US-based NamesCon has become a leader in providing business conferences for the domain industry — arguably one of technology's most exciting and fastest-growing business segments. The acquisition of NamesCon not only adds additional market presence for WorldHostingDays in North America — a market that they see as having significant growth potential — but expands their reach with natural synergies into the broader internet space."
Soeren von Varchmin, CEO of WorldHostingDays, said, "We see strong demand across North America for our high-quality events and festivals that deliver relevant and timely discussions with leaders from around the world, provide real business opportunity with measurable results, and celebrate the achievements and innovations driving technology forward. NamesCon is the perfect fit to help us continue that vision."
"I have always believed that the Domain Industry is the new frontier of the internet, and I still do," said Richard Lau, Co-founder of NamesCon. "NamesCon is the leading domain conference and needs to grow with the continuing expansion of the internet community. No one does a better job executing international internet events than WorldHostingDays, and I know that they are the perfect partner to help us grow on a global scale."
NamesCon will continue on as it has since January 2014, with the next signature event scheduled for January 22 – 25, 2017, at the Tropicana Hotel in Las Vegas, Nevada. With this acquisition, NamesCon will now be backed by the expertise and strength of WorldHostingDays — providing attendees and partner companies with the confidence to plan event participation years in advance.
NamesCon will remain at the Tropicana and has confirmed dates through 2019 – scheduled for January 28 – 31 in 2018 and January 27 – 30 in 2019. More information can be found on the FAQ page.
About NamesCon
NamesCon has quickly grown to become the largest commercial conference focused on the internet domain name industry. Attendees and sponsors span every aspect of the domain industry, including registrars, registries, web hosting companies, attorneys, brand managers, domain name investors, start-ups, affiliate marketing, domain parking, financial service providers, and individual end-users. For more information about NamesCon see: http://namescon.com
About WorldHostingDays
With a thirteen-year track record, WorldHostingDays is the largest and most successful series of technology events dedicated to internet hosting and cloud. WorldHostingDays hosts multiple events each year in the biggest technology markets around the world, including their flagship event — WHD.global in Germany with an annual attendence of more than 6500. For more information about WorldHostingDays: http://www.whd.global