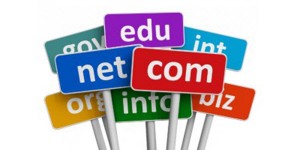 Since 2002 that I have been in Domaining I have seen a lot. But this single page containing 100+ of trademark domain names was really a (bad) surprise.
I have never seen anything like this before. This is really one cautionary tale of "What not to do in domaining".
It is both a waste of money and a legal liability.
Richard Roberts, from Austin Texas, has been (or at least he thinks he is) in "domaining" for about a year and has now made it as the poster boy of what NOT to do when you start buying domain names. It is no surprise that he has not sold a single domain name yet as he states. (see the UDRP complaint below)
The level of (what I guess is) ignorance and total disregard of any common sense and all rules is simply amazing. Sorry, Richard.
He owned less than 10 domains for the past 10 years and then last September he started registering domain names. He now owns more than 200 domains and more than half of them are what we call "trademark" domains.
I usually check my new twitter followers and this guy caught my eye. He had this tweet:
Domains 4 the global commerce of TV, media, cinema, online gambling, NFL, & driverless autos markets, 4 sale.Visit: http://www.hdhometheater.webs.com
I am a sucker for auto domains so I clicked on the link. I can't even describe this webpage and how many trademark domain names it has from different companies so I suggest you see for yourself. I will only point out some of the highlights.
He wants more than $3.5 million of all the "premium" domains he has for sale:
Acquisition price of all premium domains – $3,620,000 US.
He has 39 gTLD and ccTLD domains of the term "hd home theater" (like hdhometheater.com and hdhometheater.de) and wants $2,950,000 US for them.
Also has many reg-fee domains valued at 5-figure prices. But this is actually the good part.
He has numerous domain names containing trademarked terms is many categories. Here are few examples (some with prices):
NFLgames.org – $85K
NFLgames.co – $25K
4ksuhd.com – $15K
appletelevision.org – $15K
hbomovies.net – $15K
cablevision.online – $15,000. May be used by Cablevision / Altice, and in a partnership
frys.online – $10,000. May be used by Fry's electronics, or in a partnership
selfdrivinggoogle.net – $15K
driverlesstesla.com – $20K
selfdrivingaudi.co – $11K
driverlessapple.com – $25K
selfdrivingbmw.net – $10K
TrueCar.deals – $15,000
CarMax.deals – $30,000
Vroom.deals – $30,000
AutoNation.deals – $30,000
Carvana.deals – $30,000
Carfax.deals – $30,000
Makemydeal.deals – $10,000
GolfR400.com – $10,000
Volkswagencars.net – $10,000
GLC43.com – $10,000
fiatspider.biz
4CSpiders.com
Bugatti.forsale – $40,000 – Thank of the possibilities for Bugatti sales
CaesarsCasino.online – $15K
CaesarsCasino.poker – $15K
CaesarsCasino.reviews – $15K
StudioCity.asia
My favorite domain name of his is dontgo.online. Yes, Richard please don't go online again to waste any more of your money.
He has probably spent $3,000(or more) buying these worthless domains and now renewals are coming up.
I love his headings:
These five domains could be extremely important for 20th Century Fox. May be used by 20th Century Fox, and in a partnership – $10K each – $50,000
foxmovies.de, foxmovies.asia etc.
He clearly things that Apple or 20th Century Fox will partner with him in some perverted venture after he registers trademark domains.
The most hilarious part is where he wants to trade 10 BMW domains for a new car (?):
BMW
These domains are important for the global commerce of BMW X1, X3, X5, and Z4 models – $45,000
(Willing to trade for a used $35,000 BMW Z4, or a BMW X1 + $10K, out the door, and delivered)
BMWZ4.forsale, BMWZ4.co, BMWX1.org, BMWX1.forsale, etc.
He has even sent tweets to various BMW official twitter accounts asking to trade his domains for a used BMW car:
@hdhometheater Jun 23
@BMWUSAnews I have generic BMW auto domains up 4 sale, or trade 4 a used BMW Z4. Visit; http://www.hdhometheater.webs.com 4 details. Marketing & Sales
UDRP Complaint For volkswagen.forsale
And of course he has already lost a UDRP complaint filed by Volkswagen AG for the domain name volkswagen.forsale in March.
Again here are some highlights from the 2 emails that were sent from the owner of all these domains to WIPO:
"Willing to transfer ownership of the distributed domain name volkswagen.forsale – before going to arbitration for a fee of $30,000 US. Please contact me by phone……."
On February 17, 2016 Respondent emailed Complainant offering to sell to Complainant the disputed domain name, together with other TLDs incorporating "GolfR400"; "driverlessauto"; and "selfdrivingauto" for a total of USD 80,000.
Respondent explained that he was trying to raise money to buy a car and proposed that Complainant should grant him a USD 30,000 car credit to buy a new or used car from any Volkswagen dealership.
On February 18, 2016 Respondent sent Complainant a further email in which he offered to sell not only the disputed domain name and the other TLDs referred to in paragraph 4.C.2 above for USD 20,000 but also those domain names with six additional TLDs incorporating "volkswagencars" and "volkswagenautos' for USD 80,000.In the same email Respondent disclosed that he was the registrant of numerous additional TLDs and gTLDs containing various serial numbers of Mercedes vehicles, and the BMW, FIAT, Alfa Romeo and Bugatti brands, all of which were offered for sale at varying prices. The email also listed numerous other TLDs and gTLDs Respondent was offering for sale which included the brands HBO; Warner Bros.; Apple; and 20th Century Fox.
Complainant drew attention to Respondent's email dated February 25, 2016 addressed to the United Kingdom of Great Britain and Northern Ireland Dealer, H.R.Owen, offering to sell for USD 40,000 the domain name . As noted in paragraph 4.A.2 above, "Bugatti" is one of Complainant's brands.
"I am willing to transfer the distributed domain name volkswagen.forsale over to Volkswagen A.G.. How do I do this? I never sold a domain, or transferred a domain. (I am not a broker) I am willing to transfer for $524.17US. The cost of domain and out of pocket expenses ($24.17 for domain registration + $500 for legal consultation). My only intention for the use of this domain was to partner with Volkswagen A.G., or Volkswagen Group of America, in creating a global sales, and marketing channel, for Volkswagen dealerships.Can you help in resolving this issue? ……."
By email dated March 1, 2016 Complainant's counsel advised the Center that Respondent's offer to settle this administrative proceeding on the above terms was not acceptable to Complainant and that, consequently, Complainant wished the proceeding to continue.
As you can see Volkswagen AG refused to pay even $524.17 (yet alone $30k or $80k) and subsequently won the UDRP complaint.
Final Comments
As you can see from his tweets Richard has not slowed down after the UDRP and he sure has unlimited potential for … UDRP complaints and lawsuits.
Here is what to do now Richard. I know you will read this. DELETE all offending domain names today. Call your registrar and ask all domains to be deleted. Do not wait for them to expire. You know now what domains I am talking about. Then and only then come here and write anything you like. I can take it.