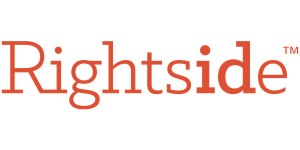 Rightside Group, Ltd. (Nasdaq:NAME), today announced that its Board of Directors, after careful consideration and in consultation with its independent financial and legal advisors, has rejected the unsolicited proposal from Donuts Inc. to acquire Rightside's entire registry of generic top-level domains (gTLDs) and related assets for $70 million in an all-cash deal.
"Rightside's Registry business is core to the Company's strategy and provides the best opportunity to deliver long-term shareholder value. After thoughtful evaluation, Rightside's Board has determined that Donuts' proposal significantly undervalues Rightside's Registry assets," said Taryn Naidu, CEO of Rightside. "We believe Donuts' proposal is an opportunistic attempt to acquire Rightside's valuable portfolio of domain extensions with an undervalued price and in a manner that would not be in the best interests of Rightside shareholders."
Naidu added, "The Board and management are aligned on a clear strategy – building Rightside's position as a leading domain name company that specializes in delivering new possibilities for consumers and businesses to define and present themselves online. We operate broad distribution assets and have acquired an outstanding portfolio of 40 new gTLDs that map to extremely large addressable markets and the culturally transformative activities that have shaped the world's use of the Internet. We are well-positioned for growth."
Rightside's Registry business that Donuts has proposed to acquire is the cornerstone of the company's long-term target model. As discussed on the Q1 2016 earnings call, Rightside is targeting annual Registry revenue over the next 3-5 years between $50 million – $75 million.
Rightside's shareholders have supported and invested in Rightside and its consistent strategy to develop the market for its new gTLDs, and they recognize that the Registry business is key to the Company's growth prospects.
Naidu concluded, "Rightside and its shareholders have many reasons to be excited about the Company's future opportunities. We remain confident that we have the right people, technology and products to continue to execute on our strategy and maximize shareholder value."