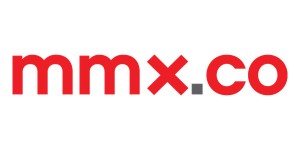 Minds + Machines Group Limited (AIM:MMX), reported the record-breaking launch of its .vip top-level domain that entered General Availability at 1600hrs UTC on 17 May 2016. As of 1600hrs UTC on 22 May 2016, registrations taken by the Company had reached 203,720, .vip having been placed in the top 20 of new gTLDs within 5 days of launch, according to industry tracking site, nTLDstats.com.
See here an infographic detailing the first 24 hours of the .vip launch.
By comparison, .xyz, the world's leading new gTLD in terms of registrations, with 2.9 million current registrations, took some 21 days to reach an equivalent number of registrations when launched in June 2014.
In terms of billings and orders received for .vip names by 1600hrs UTC 22 May 2016, the combined total to date is US$3.2million, which will be recognized over the term of the domains. The Company is confident that renewal rates have the potential to be meaningful as no "freemium" strategies or equivalent were used during the launch phase to generate initial volume. The Company acquired .vip through auction for approximately US$3.1million in September 2014, highlighting the strong return on capital of the business model.
To date, .vip names have been retailed through 77 registrars globally of which 34 are within China. Registrations from China account for over 80 per cent. of all .vip names sold so far.
Toby Hall, CEO of MMX, commented:
"The Chinese market for top-level domains is real and we are delighted to have accessed this key region through the .vip launch. It is a major milestone for the Company, the new management team and our business model centred on working with best-in-class partners across every aspect of our business so as to best monetize our assets while maintaining a tight control on central overheads. It demonstrates that, when properly executed, how quickly the initial investment costs for a domain can be recovered and the potential for a strong recurring revenue established. The .vip launch equally illustrates how as a b2b business we do not have to burn funds on marketing to reach end-consumers and achieve outstanding results. Not only is .vip creating an exceptional platform through which to grow our presence in the expanding Asia market, it is providing an excellent template on how best to reach end-markets that can be potentially mirrored across our portfolio."
As part of the launch activity, MMX was invited to contribute 6 .vip premium names to Alibaba's Taobao online auction on 20 May. Running for 22 hours, the auctioned names fetched in aggregate approximately US$146,000 in gross proceeds before auction fees, with i.vip selling for approximately US$49,000, 18.vip for approximately US$32,000 and che.vip for approximately US$27,500.
The Directors believe the removal of the Company's historic premium renewal pricing strategy for .vip has significantly enhanced the value of its premium inventory in the domain.
The Company plans to release further .vip premium inventory on a regular basis throughout the next twelve months through the auction channel. Based on the success of the launch and initial auction, the Company anticipates strong ongoing interest in the .vip premium inventory which the Board expects will continue to materially build the Company's revenue stream in the next 12 months and beyond.
Guy Elliott, Chairman of MMX, said:
"The launch of .vip has been nothing short of extraordinary. We now have a pure-play registry Group set up to be able to operate across the three main global regions " the Americas, Europe and Asia " and a coherent strategy for growing revenue whilst operating off a dramatically reduced cost-base going forward. The transformation of the Group can be no better underlined than through the performance of .vip at launch."
Domains under management within the Group now stand at 506,227, up 64 per cent from 31 December 2015. Following completion of the restructuring, which is expected in Q4 2016, fixed operational costs of US$6 million on an annualised basis are being targeted representing a 50% reduction of the 2015 fixed costs.