GoDaddy's newest commercial is out and it seems that former NBA star Shaquille O'Neal likes the new Shaq made of cheese that is featured in the ad.
The ad is part of the new 'Go You' campaign by Go Daddy and is the second ad of the series.
The latest ad features a fake cheese sculptor named Fred that registers his new domain name HeadsOfCheese.com using GoDaddy. Heads of Cheese is not a real business. The domain name HeadsOfCheese.com was registered by Go Daddy on the 2nd of March 2016 so it would be part of this ad.

The domain hosts a full blown fake webpage about the cheese sculpture business including a fake interview with the owner, Fred. Go Daddy has also created a twitter account to support the ad @shaqincheese.
Fred likes to sculpt heads of cheese and in particular the head of Shaquille O'Neal.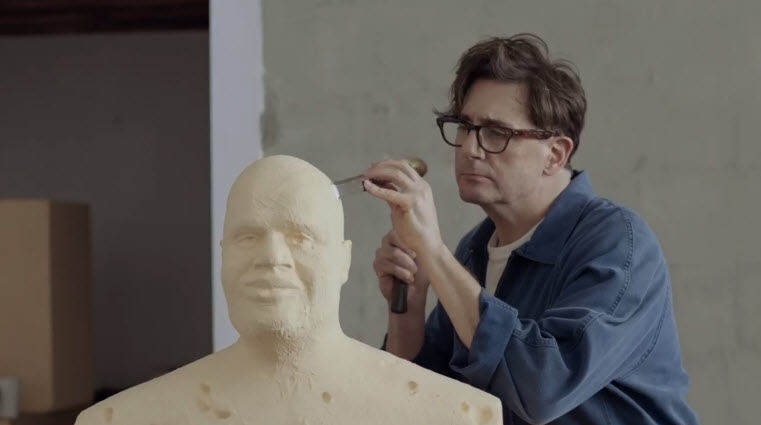 The real Shaquille O'Neal watched the TV ad and it seems that he enjoyed it as he tweeted twice about it in the last few days from his official twitter account @SHAQ.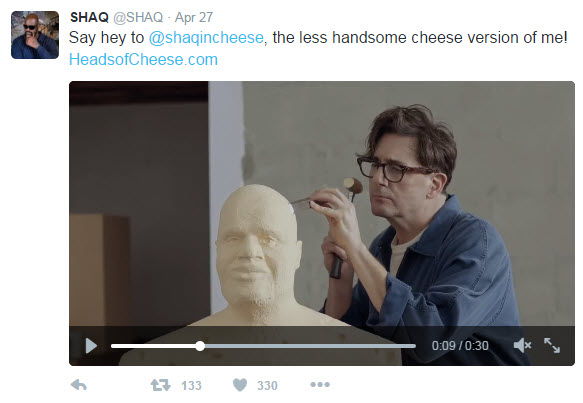 That is a lot of free publicity for Go Daddy thanks to a creative ad. Shaq has over 12 million followers on Twitter. Brands pay big bucks to get a tweet like that.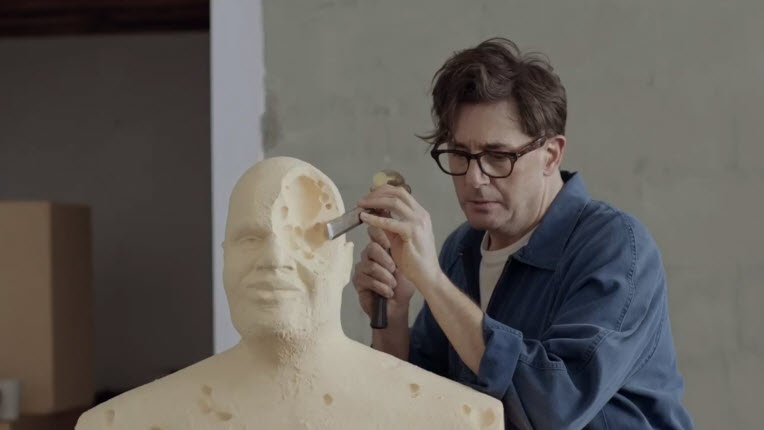 Watch here the newest GoDaddy TV commercial:
The first commercial of the new Go Daddy campaign was named "Cats With Hats" and was published on the 11th of April. Both spots are airing in the U.S. and Canada.