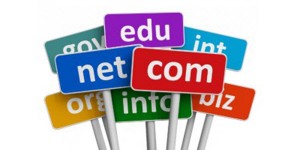 I got an inquiry from a Hong Kong company about a New gTLD domain name I own. My domain name is an exact left.right match of their generic 2-word company name.
They are currently using a .com.hk domain name for their website. For some strange, at least to me, reason they have chosen (?) not to register the .hk version of their name even though it is now available for anyone to register. Their web development company that handles the domain registrations for them is using a .hk domain. Yet they probably don't care. All they care is to build an expensive website on any domain name even if no one ever visits it again.
I have found out that in countries that allow both first level registrations like .hk and second level registrations like .com.hk for years, people tend to either remember .com or .hk when presented with a .com.hk url. So their customers are either typing .hk going to a not found page or they are typing .com that takes them to a webpage owned by a totally different company in some other part of the planet.
To make matters worse their "contact us" page lists the wrong email address for the company. They have written info@**********.com instead of info@**********.com.hk. And the email address link is wrong too. I checked archive.org and the email address is wrong for at least a year now. No one has discovered the mistake. A first the mistake was solely on the web development company but after all this time I have to blame the company that contacted me. They don't ever visit their website? It is not like it has more than 10 pages…
Are there more mistakes like this? Maybe on business cards, stationary or even ads? Who knows…
So if you can't even remember your own website how can you expect others to remember it?