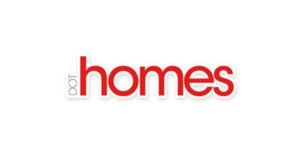 Dominion Registries, the .homes registry, announced today that a special Request for Proposal (RFP) period has opened for a group of premium .Homes domain names.
The domain names are being considered for release for registration from their current reserved status to an eligible member of the residential real estate industry who demonstrates a superior proposal and purchase offer for the development and promotion of the premium digital properties.
The .Homes domain names open for this RFP period include:
Dream.Homes
Ocean.Homes
Mountain.Homes
Urban.Homes
Country.Homes
Retirement.Homes
From April 18 through June 10, 2016, the .Homes Registry will accept formal proposals under RFP rules, terms and conditions.
The domain names included in this RFP are premium domain names. The value of a premium domain name exceeds the standard registration fee. Proposals must include a specific purchase offer for the registration rights to the premium domain name(s) in the proposal. This offer is for the one time acquisition price for the registration rights to the proposed domain(s).
"We are excited to announce the first premium .Homes RFP period when members of the residential real estate industry can apply for the rights to register and develop some of our highest-caliber, premium domain names. Each name in this select group defines an entire category within the industry. We are looking forward to awarding one or more of these premium names to an industry leader that will build a high-quality, safe and trusted online space for the community," said Jim Schrand, director of corporate strategy for Dominion Enterprises. "In addition, these premium .Homes domain names can provide the digital platform for innovative new uses and for executing extremely memorable marketing promotions."
The registry validates each .Homes domain name owner to ensure they are a legitimate entity within the residential real estate community. .Homes domain names have been open for registration since March 7, 2016 exclusively for trademark holders.  This first launch phase, called Sunrise, will last 60 days.
At the moment there is no competition for .homes from the similar extension .home. ICANN labeled the .home extension as "high risk" and proposed the string not to be delegated until it could be proven that risk is low. Some community members guess .home may never be delegated.
General Availability for the .Homes domain names begins on May 12, 2016, when applications open up to all eligible registrants.