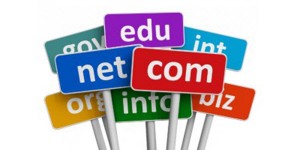 A couple of days back I got an inquiry on a 2-word .com on DomainNameSales.com. It was obvious that the inquiry came from a PR firm as the email address used was from a domain name like this: *****PR.com.
I visited their website, went to the clients section and in 2 minutes I knew who the potential buyer was. I then went over the "website" link of the company/client with my mouse to see what domain name they are currently using.
The domain was a 3-word .com. Their domain name consists of my 2 words plus what I see as a redundant word. e.g. WoodenDoorsOnline.com if I had WoodenDoors.com
So clearly they are looking to get a domain name upgrade to a shorter and easier to remember .com.
Then I clicked on the domain name to see what their business is all about and to get a feel of how big this company is only to find out that it was not resolving.
I then checked domain whois and found that the domain is expired and in redemption period at Go Daddy. It is going to be deleted in a couple of weeks.
I don't think they are pulling it out of redemption as I am sure they are dropping it on purpose. So they clearly have given up on that 3-word domain name. They were only using the domain name for 2 years anyway.
They now want to buy my shorter domain name. We are in negotiations but it is not going well. Their offer is too low. I will update this post if anything remarkable happens.
I wonder what they will do if they don't purchase my domain name. My domain is an exact match of their company name. Let's see how bad they need it…